Illegal trespassing doubled during February on Metro Trains Melbourne network
Despite the number of trespassing incidents increasing from 788 to over 1,600 during February 2020, Metro Trains Melbourne's overall performance saw an improvement.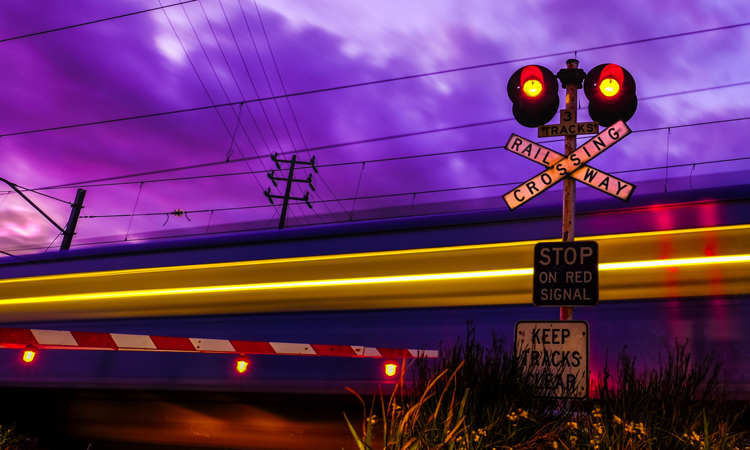 Credit: Metro Trains
Metro Trains Melbourne has announced that, despite overall performance improving, incidents of people illegally walking on railway tracks more than doubled during February 2020, according to new train performance results released in early March 2020. Over 1,600 trains – more than double the 788 incidents recorded in January 2020 – were delayed due to trespassing, near miss and police incidents.
This included a major Victoria Police operation in the heart of the city that impacted services between Flinders Street and Southern Cross due to a suspicious package being found under the train viaduct. At the request of Victoria Police, trains between the two stations were stopped for about 25 minutes, delaying 124 services and inconveniencing thousands of passengers.
Trespassing on the railway is incredibly dangerous and can stop trains in their tracks – causing significant and unnecessary disruption to passengers. Incidents can also cause lasting trauma for Metro Trains Melbourne's employees and their families, passengers, and members of the public who witness them.
Metro Trains Melbourne works closely with Victoria Police to crack down on illegal trespassing by utilising a network of 9,000 CCTV cameras, proactive enforcement of level crossings, and the roll out of new anti-trespasser ground panels at stations. Metro Trains Melbourne's new passenger behaviour campaign – Check Yourself Around Trains – focuses on preventing unsafe incidents that can injure passengers and cause avoidable delays, such as people holding open train doors and rushing on platforms.
Factors impacting performance during February 2020 included:
Trespassing, police operations and near misses, delaying 1,639 services
Weather events, including heavy rain, delaying 857 services
Ill and unruly passengers, delaying 350 services
External power outages, delaying 340 services.
Though trespassing numbers increased, during February 2020, Metro Trains Melbourne saw reliability improvements on almost every line and delivered 98.6 per cent of scheduled services – while 90.3 per cent of trains ran on time.
Related organisations
Related regions