Banedanmark completes ERTMS roll-out on Thybanen line
Denmark's rail infrastructure manager, Banedanmark, has completed the roll-out of ERTMS on the last stretch of the Thybanen line between Thisted and Struer.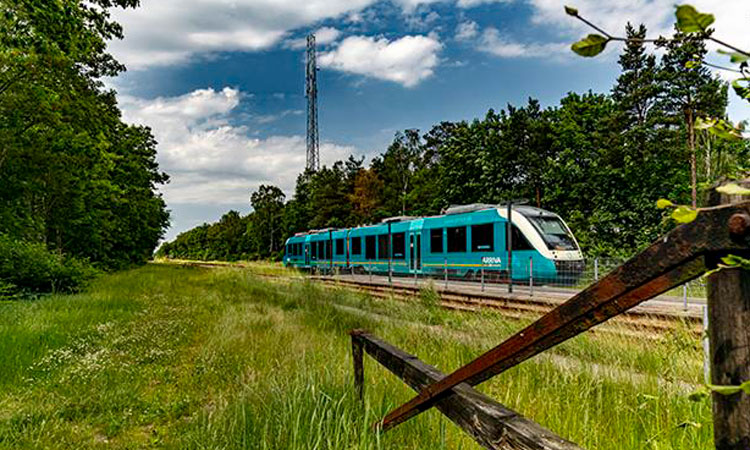 Banedanmark has been implementing ERTMS on the route since mid-February 2020, resulting in weekend barriers to main traffic and closed overpasses while work was underway. Arriva, the line's operator, is now running the new signalling system along its entire route.
Arriva's Director of Train Operations, Susanne Hejer, stated that passengers will "experience fewer delays" as a result of the implementation. She added that ERTMS provides the operator with the opportunity to optimise timetables, and for trains to run closer to each other.
In the long-term, the ERTMS signal system is to be rolled out on all long-distance railways in Denmark, better connecting Danish rail traffic with the rest of Europe. ERTMS replaces the old signalling systems, which were both worn out and technologically outdated, and required drivers to keep an eye on physical signals along the track. With the new remote-controlled system, the driver now receives digital signals on a computer screen in the cab.
Banedanmark worked closely with Arriva prior to the roll-out of ERTMS on the Thybanen line, preparing Arriva's crew and equipment ready to use the new signalling system. In particular, Arriva's drivers were able to gain experience from colleagues on the Vendsysselbanen, which was the first stretch in the country to get the new system.
Thilde Restofte Pedersen, Banedanmark's Programme Manager, thanked passengers for their patience while the work was being completed and said: "We look forward to allowing passengers on the Thybanen with a system that allows better trains to be delivered on time."
Passengers and drivers are having to wait to experience the new system in normal operation, as the line is currently running according to a Sunday timetable due to the coronavirus pandemic.