In-Depth Focus: Cyber-Security
As the digitalisation of the railway progresses, this In-Depth Focus explores how the rail industry must adapt to continue to deliver safe, reliable and efficient services as the sector faces ever evolving cyber-threats.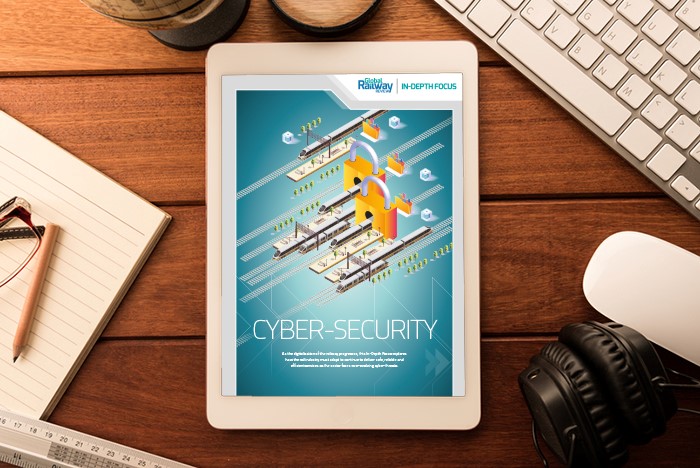 Included in this In-Depth Focus:
Protecting railway cyber-security today, tomorrow and for the future
Richard Thomas is a UKRRIN Industrial Fellow in Data Integration and Cyber-Security at the Birmingham Centre for Railway Research and Education (BCRRE). In this article for Global Railway Review, Richard explains the intricacies of protecting and maintaining railway assets, while constantly evolving to meet the cyber-security needs of future technology.
Cyber-security for rail: Embarking on a safe journey towards digitalisation
Ben Möbius, Managing Director of the German Railway Industry Association (VDB), writes that, for rail to embark on a safe journey towards digitalisation, it is crucial that the European Union (EU) and its member states acknowledge and seize the opportunity for a safe 'rail 4.0'.
The changing face of DB Cargo UK's cyber journey
As Head of IT at DB Cargo UK, Marie Hill has developed an innovative approach to cyber-security for the organisation, which focuses on engaging the workforce in cyber-awareness activities and fun and interactive training. Here she explains how the WannaCry cyber-attack firmly put cyber-security on her radar and how this led to establishing stricter cyber compliance.