What will HS2 mean for rail freight in Britain?
With the construction of HS2 now underway, Zoe McLernon, Multimodal Policy Manager at Logistics UK, explores how the development is set to impact rail freight and the steps that government can take to maximise the opportunities for the sector.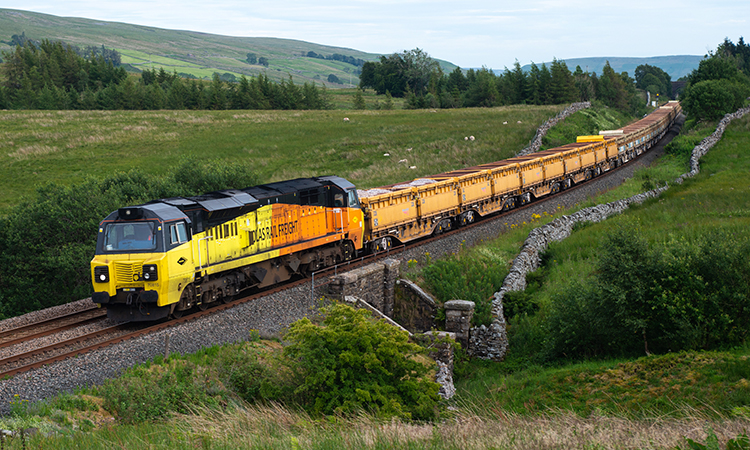 As anyone working within the rail sector will attest, Britain's rail network is currently operating at full capacity for both the passenger and freight markets. The start of construction of HS2 – one of the largest infrastructure projects in Europe – represents a once-in-a-generation chance to make Britain's transport network more sustainable. But, for the logistics industry to benefit from the project, the government must provide a cast-iron guarantee that freight services will have sufficient access to the released capacity that HS2 will provide; at Logistics UK, our support for the project is dependent on receiving this assurance. 
Capacity constraints
The conventional rail network is at capacity and is no longer fit for purpose. There are almost half as many freight trains using the network as there were 15 years ago, as passenger services – which continue to grow steadily – take the lion share of the network; all too often, freight loses out to commuter and leisure services. Some may suggest that rail freight has become more efficient, contributing to the statistics, but passenger services often take precedence. This is especially concerning given that rail is the lowest polluting form of freight transportation and, as such, should be in line to play an integral role in the UK's ambition to become a zero-emission economy by 2050. Enabling more freight to travel by rail will remove hundreds of thousands of lorries from the roads every year, reducing carbon emissions while improving air quality. In-depth forecasts prepared for the rail industry indicate that, if there was sufficient capacity to meet demand, then rail freight growth would be substantial; the central case forecasts an increase of 32 per cent in tonnes, with intermodal tonnes doubling.