In-Depth Focus: Future Railway Mobile Communication System (FRMCS)
Due to be launched in 2025, the new 5G-enabled telecommunications standard Future Railway Mobile Communication System (FRMCS) is anticipated to improve safety, the passenger experience and operational efficiency. This In-Depth Focus explores the intricacies of implementing FRMCS, what more needs to be done in the transition period, the role that FRMCS will play in Finland's rail safety related communications, and how the integration and validation of applications of a digital rail system based on FRMCS/5G and cloud technology works in practice.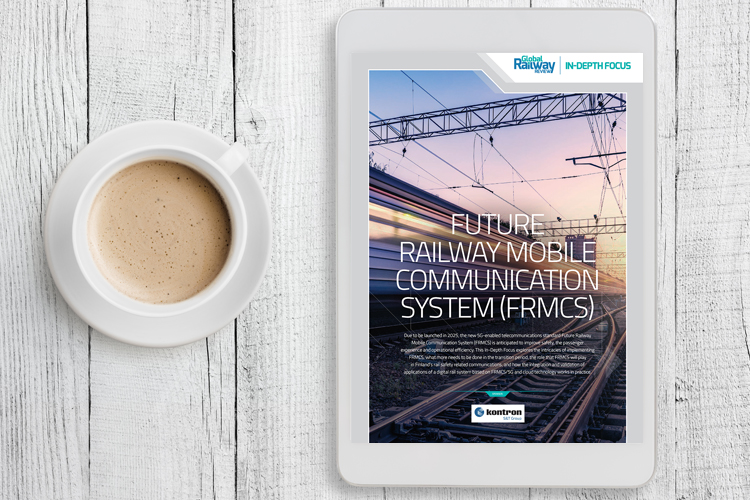 FRMCS and its role in Finland's rail safety related communications
Markku Voutilainen, Senior Inspector Project Manager at the Finnish Transport Infrastructure Agency (FTIA), delves into the topic of safety related communications across Finland's rail network, exploring the complexities of preparing for FRMCS while facing uncertainty around specification and implementation timelines, while marking the technological step forward it will mean for the industry.
Nicholas Shrimpton, UNIFE Technical Affairs Manager, discusses how the introduction of digitalisation and automation in rail will become central for the deployment of both FRMCS, and future broadband applications, far beyond today's GSM-R.
Driving change: The role of FRMCS for the interconnected rail mobility of the future
Axel Schuppe, General Manager of the German Railway Industry Association (VDB), heralds the arrival of FRMCS and explains just why this innovation is crucial to achieving the future rail service that passengers deserve.
Future Railway Mobile Communication System: The way ahead
Keir Fitch, Head of Unit Rail Safety & Interoperability in DG MOVE, European Commission, explains the intricacies of implementing the FRMCS and the significant benefits for rail that will come with the use of the new 5G technology and architecture.