Rail freight: An ally of the environment
Samuel Nevado, Head of the Logistics and Vehicle Distribution Division at Transfesa Logistics, writes about the key role that rail freight has to play in creating an emission-free supply chain, bringing truly sustainable intermodality.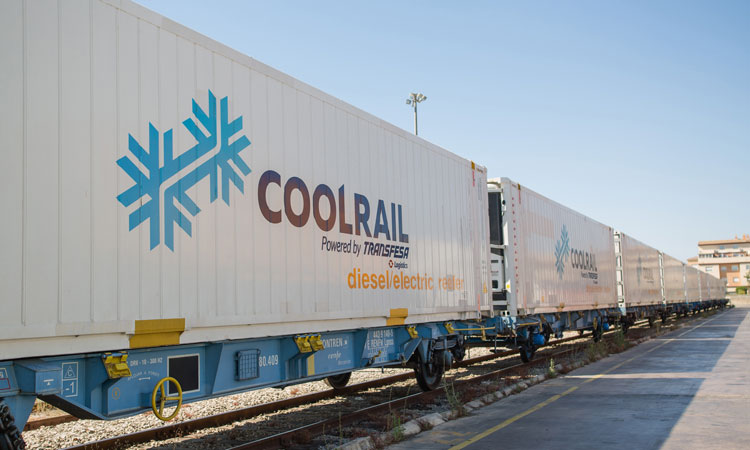 This year (2021) has been known as the 'European Year of Rail', helping to highlight the priority bestowed upon railways within the European Union's sustainable mobility strategy. Its numerous benefits in terms of protecting the environment and enhancing safety while linking territories, means it is the chosen mode of transport to spearhead change towards emission-free freight transport. Europe wishes to become the first climatically neutral continent, an aim in which backing railways is pivotal for its accomplishment. Increasing its modal share will contribute to achieving sustainable and highly competitive logistical chains vis-à-vis other modes.
To obtain a less polluting means of transport, a partial transition is necessary from lorries to rail. In this modal shift, the train forms part of the solution to the global problem of pollution, reducing emissions to 80 per cent when compared with road transport. Furthermore, external costs are reduced by up to 50 per cent, six times less energy is consumed, while air contamination levels are eight times lower than road modes.
Forecasts suggest that in 2030, there will be 30 per cent more freight transported. If we do not act now, this freight will also be transported by road, meaning a further increase of 30 per cent in CO2 emissions into the atmosphere. However, if rails' stake is increased by 30 per cent, one million lorries will be taken off the roads, economic returns of €100 billion will be gained due to reduced external costs, and 290 tonnes of CO2 emissions will be prevented.