What can contribute to an enhanced, elevated rail passenger experience?
Monika Singh, Product Manager for Passenger Experience (Engage Portal and OBIS products) at Nomad Digital, shares which key factors can help to develop a positive, elevated passenger experience on-board rail travel.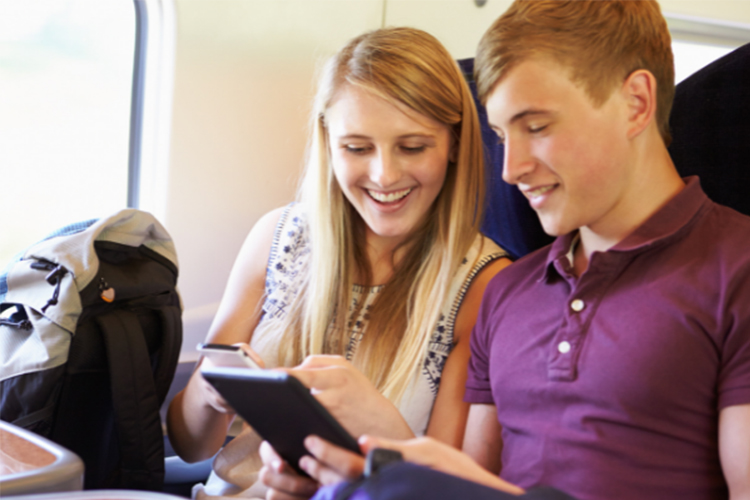 What do you think are the most important on-board features that passengers are looking for during their train journey?
We are all different and therefore, naturally have varying expectations when travelling.
For rail operators, it is a big challenge to meet the expectations of every group of passengers such as: daily commutators, tourists, families with children and a passenger travelling alone. Punctuality is a basic expectation from all passengers, however passengers expect more than just punctuality. They are looking for more comfort and accurate information about their current and onward journeys. They would like to access rail entertainment and real-time journey information throughout the duration of their journey; they seek to enjoy an enhanced passenger experience so that journey times do not feel exhausting, but enjoyable.
By considering the expectations for every passenger group, Nomad Digital continues to develop solutions to allow rail operators to provide the complete entertainment package in one portal including: newspapers, movies, cartoons, games and other rich media content. On top of entertainment, passengers like to enjoy comfort and the ability to order food from their seats using their smart devices without interrupting their current activities. With such a platform, passengers enjoy convenience; they can access up-to-date information on their mobile devices without having to locate a crew member on-board for assistance.
Why is rail fleet connectivity technology so important, and how does it add to the passenger experience?
These days travel is easy, comfortable, and enjoyable. Passengers can plan their journey end-to-end before they leave their home. During their journey, they can simply access real-time journey information on their mobiles, via the on-board train screens and from driver public announcements. All of this would not be possible without connectivity. Rail fleet connectivity has opened many doors for rail operators to elevate the passenger experience. Either through engaging on-board rail entertainment systems or via on-board passenger information systems directly providing real-time journey information to the passengers, the focus is always on convenience.
Rail fleet connectivity also makes it possible to increase the accessibility of trains. For example, to allow passengers with mobility requirements to understand if their destination station is wheelchair friendly, technology has made it possible for all information to be seen, heard and accessible by everyone. This gives all passengers the confidence to choose rail travel over other modes of public transport.
How do you see on-board technology evolving in the future to keep pace with continual changes in passenger expectations?
Technology is evolving at a fast pace to address ever-changing passenger requirements. There has been exponential growth in technology over the last decade. As technology evolves, it also increases the expectations of passengers. For example, a few years ago, it was enough to provide key journey information on platform screens. But now, Wi-Fi on-board is state-of-the-art and connectivity to engaging on-board rail entertainment portals and on-board passenger information systems is a key way to attract more passengers to choose rail travel instead of starting the engine of their cars.
Global warming increases the responsibility of public transport to attract more passengers to choose a sustainable mode of transport. It is not enough to provide comfort during the whole journey time, but now operators seek to also improve the passenger experience end-to-end, from source to destination. This is only possible when all transport providers work together. With the help of technology, real-time information to give details about the next bus, bike, taxi or whichever transport the passenger would like to take as the next stage in their journey is also available on passenger's own handheld devices, increasing the passenger confidence in travelling by public transport and offering ultimate convenience.
Related organisations
Related people