A race against time to deliver change for rail in Germany
Volker Wissing, Germany's Federal Minister for Digital and Transport, explains why German rail infrastructure needs an overhaul and details the plans in place for rail to reach its climate targets.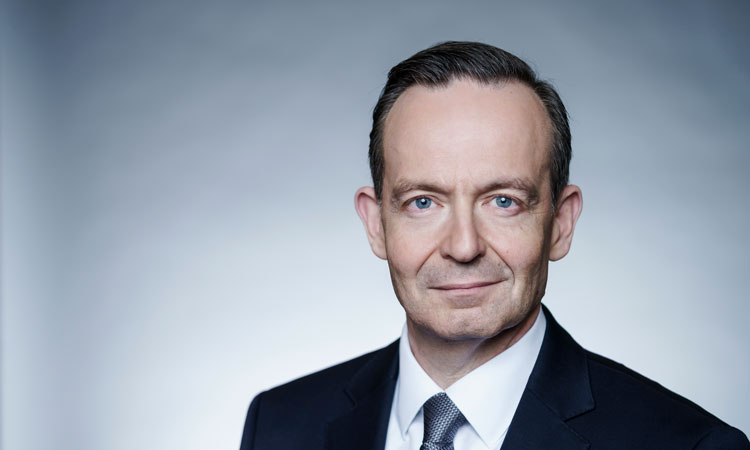 The transport sector in Germany currently emits 148 million tonnes of CO2. By 2030, which is only eight years away, we have to reduce this figure to below 85 million tonnes. This is a mammoth task, which can only be achieved if we pool together as many transport operations as possible and make them climate neutral. To do so, we need universally efficient railways, in both passenger and freight transport. Unfortunately, that is currently far from the truth.
This summer, it became painfully clear that the railway infrastructure had been neglected for decades. We have too much traffic and not enough infrastructure. Construction sites, not enough diversionary routes or passing loops, outdated switches, and signal boxes, all coincided recently, resulting in trains having to take much longer diversionary routes, being delayed, overcrowded, or not running at all. This is unacceptable, which is why I have made it my personal responsibility to resolve this issue.
What we need is a general upgrading of the network, especially on heavily used routes. I have concluded an agreement with Deutsche Bahn AG, the rail network operator, to gradually modernise the network corridor by corridor, starting in 2024. To minimise the impact on rail transport operations, construction works will be much better combined. Instead of first exchanging the switches on a route, renewing the catenary six months later and the sleepers the following year, all construction work will be carried out at the same time. This way, the route only has to be closed once, even if it means that a certain component will be exchanged earlier than necessary.
Furthermore, not only do we want to repair the network, we also want to increase its capacity at the same time. Instead of simply upgrading a signal box, it may be possible to digitalise it at once. The same applies to routes which we are required to equip with the digital European Train Control System (ETCS).
One thing is certain: We need to pick up the pace, because one thing we do not have is time.
We have set ourselves extremely ambitious goals to achieve the climate change targets. By 2030, the number of rail travellers is to be doubled and one in four freight operations is to be carried out by rail. This is why we must do everything in our power to make the railways an attractive alternative to cars, trucks, or planes. This includes stepping up our efforts to drive the 'Deutschlandtakt', our nationwide integrated regular interval timetable. Both passenger and freight transport will benefit from it.
Knowing that our rail industry has such great expertise and innovative capacity makes me optimistic.
And of course, we must also speed up planning, approval and construction processes and significantly increase network capacity. For this, we have established an acceleration commission for the railways with representatives from the rail and construction sectors, government, academia, and public administration. They will publish their recommendations by the end of 2022. Digital transformation will certainly play a key role. Building Information Modelling (BIM), for instance, can significantly accelerate processes by virtually mapping the entire lifecycle of a  project: from designing and planning a structure, through construction and operation, right up to refurbishment or dismantling.
Of course, these projects will require funding, which we will provide because the railways are worth it. After all, rail is the most electrified of all modes of transport, which means that it can become climate neutral the fastest.
Knowing that our rail industry has such great expertise and innovative capacity makes me optimistic. We will once again see impressive demonstrations of this expertise at InnoTrans 2022.
Rail used to be an extremely punctual transport mode. I am looking forward to joining forces with the entire industry to make this a reality again.
Dr Volker Wissing is a Member of the German Bundestag and was appointed Federal Minister for Digital and Transport in December 2021. The former judge and public prosecutor served, among other things, as Minister for Economy, Transport, Agriculture and Viniculture in the federal state of Rhineland‑Palatinate. Until December 2021, he was Secretary‑General of the FDP party.