Digital stations: meeting passenger needs and net-zero goals
Hansen Chan, IP Product Marketing for Industries, Nokia, discusses the advent of digital stations and details how the Nokia digital station network blueprint can help operators overcome the network challenges that they are currently facing.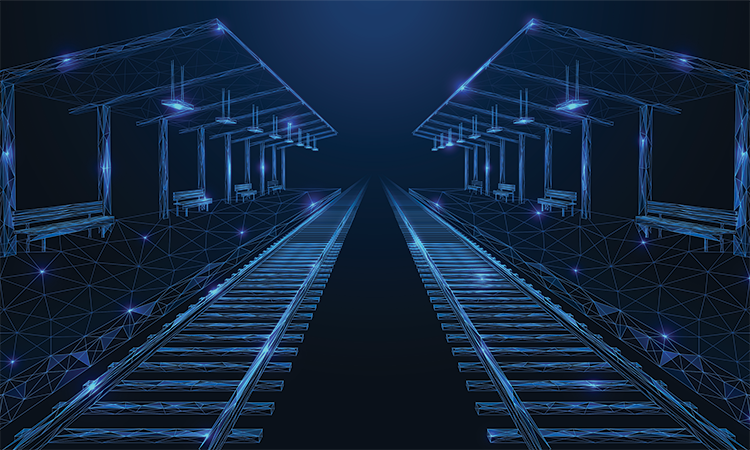 What are digital stations?
Digital stations are fundamental to an operator's capabilities to satisfy evolving passenger needs.
Digital stations are train stations whose operations are going digital together with the rest of the rail infrastructure. On the one hand, rail operators are introducing new digital station applications for more efficient, safe operations. On the other hand, digital stations are more than technology-centric digital operations. It is also about translating new operational capabilities to tangible passenger benefits. As the entry point to a train journey, it enables rail operators to provide a passenger-oriented, convenient environment, as well as creative and agile rail services.
As rail service usage is coming back to normal levels, and expected to grow over the coming years, efficient station operations, safe in-station passenger flow, and better journey experience have become more important than ever. Consequently, the subject of digital stations is now on top of rail operators' minds.
In what ways do current station networks not meet the needs of new requirements needed by digital stations?
Most station networks in use today are built with enterprise LANs architecture that serves railway company's corporate data and VoIP needs. It was not architected and deployed with a mission-critical networking mind set like the operational technology (OT) telecom networks. They fall short in multiple areas, such as:
Robust resiliency: granted that station applications are not safety-critical like automatic train control, they are operational-critical as station staff depends on them to 360-degree situational awareness of the station and to identify possible crime and other trouble spots. Hence robust network resiliency with self-healing capabilities is key to ensure high application availability, particularly during ongoing incidents.
High scalability for application and traffic growth: current station networks are mostly built as enterprise LANs with 100Mb/s or 1Gb/s trunk speed. However, with high resolution CCTV cameras transmitting at higher bit rate and proliferating everywhere in the station to monitor passenger security, plus more applications such as edge computing emerging, higher trunk speed is needed.
High-density high-wattage power over Ethernet support: equipment (e.g. Wi-Fi access points, clock, passenger information displays) deployed in stations does not only increase in number but also in the power needed (e.g. CCTV camera). Currently deployed enterprise LAN switches simply do not meet these needs.
Cyber-security: railway infrastructure is a high-profile attack target. Therefore, stations need a secure-by-design network to be part of the zero-trust multi-layer cyber defence framework.
To what extent will the advent of the digital station help to achieve meeting evolving passenger needs and to help achieve the ambitious net-zero goal?
…with digital stations as part of digital rail infrastructure, operators are ready to embrace new innovations as they accelerate on their digital transformation journey.
Digital stations are fundamental to an operator's capabilities to satisfy evolving passenger needs. For instance, with the use of video sensors and AI/ML-driven analytics, station staff can detect anomalies early on, from detecting sudden reverse human flow or loitering crowd during late night to identifying passengers in physical needs. This will make the stations safer and more passenger friendly. On the other hand, a digital station can also be a public transit hub orchestrating multimodal transport. Displaying transfer bus departure time information for passengers stepping off the train can facilitate a less stressful commute experience.
By meeting evolving passengers needs and improving the journey experience, more people would prefer rail services to driving their own cars or using car-sharing services. This would help reduce carbon emission levels. Additionally, increased ridership would also improve fiscal sustainability of rail operations.
Moreover, with digital stations as part of digital rail infrastructure, operators are ready to embrace new innovations as they accelerate on their digital transformation journey.
Please explain how the Nokia digital station network blueprint works
The blueprint adopts an application-centric approach for a multiservice network that is ready to scalably support current and future applications. With an application-centric approach, the blueprint will treat data traffic from each application with pre-configured service and quality-of-service profiles, according to the application latency, bandwidth, and connectivity needs. This ensures consistent high application performance.
The blueprint architecture comprises high-performance, secure, and resilient 10Gbps access Ethernet fibre rings that would interconnect the backbone core networks. The access ring is essentially a ring of industrialised Ethernet switches serving a certain area or level of stations. It collects data from attached equipment including CCTV cameras, passenger information displays and announcement systems, and aggregates them towards the backbone core networks for operations and control centres (OCCs) and data centres (see Figure 1).
How will this blueprint help operators to overcome the network challenges they are currently facing?
The blueprint was created with the latest networking innovations to help tackle the challenges faced by railway operators.
The station needs high network availability to provide a safe passenger environment. Instead of using an enterprise-class resiliency mechanism such as spanning tree protocol (STP), it uses mission-critical class G.8032 Ethernet ring protection emulating optical SONET/SDH ring protection. For the utmost resiliency, the Ethernet ring can have two gateway nodes for multi-chassis nodal redundancy, as well as interconnects to two backbone core network domains.
The blueprint is scalable. It can increase the number of switches in a ring for medium-sized stations or adopt a multi-ring architecture for large-sized stations. The blueprint switches, while compact, has exceptionally high port density and large wattage to drive a large number of high-power PoE (power over Ethernet) for CCTV cameras and Wi-Fi access points. Its high Ethernet port density and 10 Gigabit Ethernet link provides huge room for future digitalisation initiatives.
The blueprint is secure-by-design. Besides the usual nodal security capabilities, it can encrypt at wirespeed with MACSec at 10Gb/s with no performance degradation. With this capability, the station network can become an integral element of rail operator's zero-trust multi-layer defence framework.
Many rail operators are evaluating the use of private 3GPP-based LTE/5G wireless network for automatic train control and operations. The wireless network requires precise time-of-day synchronisation beyond the capability of the commonly used Network Time Protocol (NTP). The blueprint supports IEEE 1588 PTP (Precision Timing Protocol) designed for such use case. As the network coverage can expand beyond the track to stations for future rail innovations, the blueprint can readily become an extension of the synchronisation distribution network.
With its rich networking capabilities, the Nokia digital station blueprint can continue to evolve and play an integral role in the digital rail journey.

Hansen Chan, IP Product Marketing for Industries, Nokia.