Q&A with Michael Meyer zu Hörste of DLR – InnoTrans 2022
At InnoTrans 2022, Michael Meyer zu Hörste, Chief Engineer of the Institute of Transportation Systems at the German Aerospace Center (DLR), spoke to Global Railway Review's Editorial Assistant, Elliot Robinson, about the exciting rail research the centre is currently involved with, and explained DLR's involvement with the FCH2RAIL project.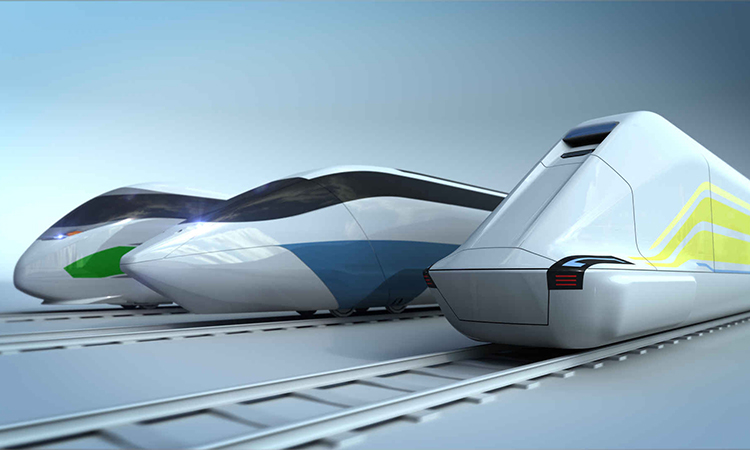 Can you offer us a brief introduction of the DLR?
DLR, the German Aerospace Center, is a national research institution offering research in aeronautics and space. However, we also offer a lot of research inside the transport sector, for energy and for both security and digitalisation. At InnoTrans, the DLR has been showcasing the results of its rail research programme, which is mainly related to the next generation train. For example, the next generation train cargo, or the single-wheel bogie for high-speed trains. We have also been showcasing research related to testing train control systems.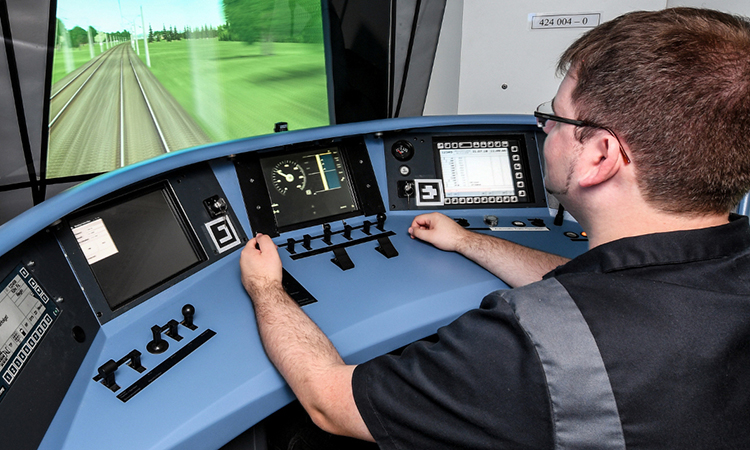 What is your role within the DLR?
I am responsible for a variety of things at the DLR, but I am primarily involved in the rail transport side of the research institution. My main role is as the Deputy Coordinator of Rail Research. I also represent DLR at an European level as the Coordinator of all the Europe's Rail Joint Undertaking related activities of the DLR. I am also involved in many different project preparations, and in asking partners about their ideas and building together, as well as consulting.
Can you tell us about the FCH2RAIL?
The FCH2RAIL project is an European project related to showcasing fuel cell hydrogen power systems in locomotives and trains…
As with many sectors within the transportation industry, the next technology to replace diesel engines is a big question. The FCH2RAIL project is an European project related to showcasing fuel cell hydrogen power systems in locomotives and trains. It is a known fact that a lot of cargo transport, shunting operation and regional trains are still using diesel motors even though they will need to be exchanged in the near future. We need other technologies such as batteries and fuel cells, and an important aspect of the FCH2RAIL project is to show real-world examples of these fuel cells working. To do this, we are currently aiming to get a high TRL prototype running and in operation.
Why is DLR here at InnoTrans?
At InnoTrans, DLR has been showcasing the results of our research. For example, we have been showing a couple of selected results from mechanical engineering, such as the single-rail axle and the related tests. We are also showing mobility data that we have collected from people walking, cycling, and taking trains, all to understand the entire travel vectors from start to end. We are also showcasing a lot of technology such as artificial intelligence (AI) for maintenance and exploring the impact of these technologies. We are very broad in what we have to showcase, but it is all thanks to the results of our own research projects that we have worked on together with our partners and the main target is to demonstrate that researchers play an important role in the sector and are as important as the supply industry.
What have you enjoyed most about being at InnoTrans 2022?
I've really enjoyed seeing all the rolling stock and innovations for track on display in the outside area of the exhibition. It has been really exciting to get a deeper look at the new ICE-L, low floor technology for Germany. The low floor entrance is an exciting innovation for high-speed trains in Germany.
It was also great to see in-person the new generation of container wagons called extended market waggon that we have built in the frame of the European initiative Shift2Rail as I had previously only seen them as drawings.

Dr.-Ing. Michael Meyer zu Hörste holds a PHD in mechanical engineering from the technical University of Braunschweig. He is an expert in railway operations, command, control and signalling systems, especially ERTMS/ETCS. He joined the DLR Institute of Transportation Systems in 2001 and was a major contributor in building the DLRs ETCS test laboratory RailSiTe®. Since 2012, he has been chairman of the ERTMS Accredited Labs (EAL) Association, as well as fellow of the Institution of Railway Signalling Engineers (FIRSE). He is member of the Shift2Rail and EU Rail governing boards, and the coordinator in the DLR for Shift2Rail and Europe's Rail.