Siemens' next-generation hybrid multiple units
Elmar Zeiler, Head of the Commuter and Regional Trains Unit at Siemens Mobility, tells us more about their alternative drive system, Mireo Plus; how it works, the benefits and market reactions so far.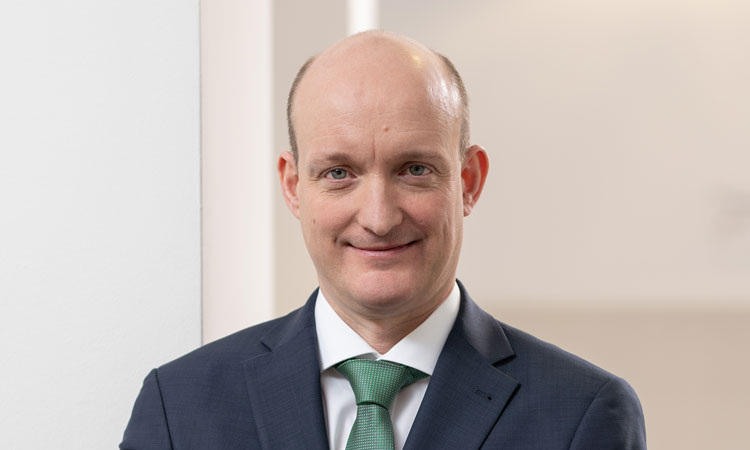 How does Siemens' alternative drive system work and what are the key benefits?
With the Mireo Plus we designed the next-generation of hybrid multiple units from the ground up to combine flexibility with range and efficiency. Thanks to its flexible design and its powerful traction system, it covers the entire range of regional and local tasks can be flexibly operated on lines with different performance requirements. We combined all the benefits of the Mireo family in a hybrid platform.
The Mireo Plus B is supplemented with a modular, high-performance battery system with a 80‑120km range and is perfect for partial lines. Our Mireo Plus H stands out with its long ranges (600‑1,000km), thanks to a highly efficient fuel cell and battery system. The Mireo Plus is designed to be especially energy‑efficient and optimised in terms of lifecycle costs, based on the vehicle's improved aerodynamics and light-weight integral aluminium monocoque construction, the energy efficiency and optimisation of all its components, and the use of silicon carbide (SiC) technology. The drive components in particular operate at the optimal degree of efficiency. An optimised Energy management also helps to reduce energy consumption and noise, thanks to predictive driving.
During the development phase we gained extensive experience during development and testing of the battery and hydrogen system. In our H2goesRail joint project with Deutsche Bahn (DB) we are testing the complete overall system consisting of the Mireo Plus H train and a newly designed filling station. All Mireo Plus trains deliver EMU performance with a top speed of 160km/h.
How is the market reacting to Siemens' alternative driven regional trains, and what is the status in the projects?
We received orders for 68 Mireo Plus B trains in total. The Landesanstalt Schienenfahrzeuge Baden‑Württemberg (SFBW) has ordered 27 Mireo Plus B trains since 2020 and Niederbarnimer Eisenbahn (NEB) ordered 31 in 2021. We are delivering seven trains to Midtjyske Jernbaner in Demark and three trains will enter service for Hessische Landesbahn on the topographically challenging Westerwald route. For our Mireo Plus H hydrogen train we produced the prototype train for the H2goesRail project, the train for Bavaria going into service on the Bayerische Regionbahn‑Network and now we are manufacturing seven trains for Niederbarnimer Eisenbahn (NEB).
Currently, the Ortenau battery trains and the first two hydrogen trains are in our Test and Validation Centre in Wegberg-Wildenrath for commissioning and testing.
What are Siemens' long-term plans for alternative driven regional trains?
With its DEGREE framework, Siemens AG – along with Siemens Mobility – has set ambitious priorities for climate protection. Siemens has pledged to support the 1.5 degree target to fight global warming. So it is our goal to replace as many DMUs as possible with our battery or hydrogen trains. In Germany, currently approximately 3,000 diesel-powered rail vehicles in operation, up to 80% of which run under catenary, due to short non electrified 
sections. 
Elmar Zeiler has held various management positions at Siemens since 2001. With alternative driven trains he and his team are contributing to meeting the climate targets.