Utilising digitalisation to streamline asset management
Marco Pagani, Head of Asset Management at BLS Cargo, explores the potential of digitalisation and how it allows BLS Cargo to improve communication, record keeping and requirement management.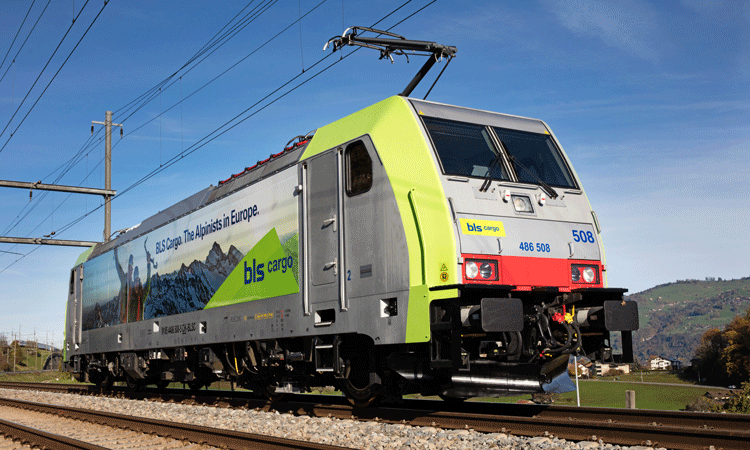 BLS Cargo is a leading operator of freight trains on the north-south axis through Switzerland. Thanks to our subsidiaries in various countries, we provide logistics solutions linking ports, terminals and businesses along the Rhine-Alpine corridor and from Belgium.
Our modern fleet of mainly internationally deployed multisystem locomotives are handled by hundreds of train drivers employed by various railway undertakings and fulfil technical and operational requirements of up to six countries.
In addition to operating trains, we ensure the safety and reliability of our locomotive fleet by being responsible for their maintenance. As entity in charge of maintenance (ECM), we also need to provide current and reliable information in various languages to the users of our locomotives. We are also required to keep track of any faults and maintenance activity of our fleet. Different workshops all over Europe in cooperation with an internal and up to five external ECM-organisations are involved in maintaining our locomotives.
Highly specific know-how is needed to keep the fleet running smoothly. This is covered by our team of fleet and maintenance managers centralised in Switzerland.
Keeping track of assets
How does an operator and asset keeper like BLS Cargo keep up with the most diverse needs of drivers, maintainers, partner railways, authorities and infrastructures? Apart from investing in know-how and human power, digitalisation provides us with great opportunities and tools.
Modern IT tools are crucial for us to live up to this challenging environment. Our team of maintenance managers – as well as dispositive staff – can locate our fleet 24/7 and at the same time receive instant information regarding the condition and availability of our locomotives. This enables us to efficiently plan and use our locomotives, forecast arrival times and even plan for maintenance slots if needed.
Train drivers all over Europe can rely on up-to-date information regarding the condition of the locomotive they are operating and its maintenance history. In case of failure or defect, an online form is available to immediately forward necessary information to the maintenance system. Any following driver will then have this information available too.
The use of common language
One of the greatest challenges in cross-border operation is language. It is safety relevant to provide information in a language that each individual user can understand reliably. Automatised translation services supported by rail-specific translation tables are therefore implemented in our user interfaces.
As with humans, IT systems do not always speak or understand a common language. Throughout the implementation of various systems, we must pay close attention to interfaces. Only through proper design and testing can smooth and reliable data flows be ensured. One of the greatest challenges (if not the greatest) in modern IT projects and implementations, is not the availability of data but the correct and timely linking of such data.
To make matters worse, companies also may not necessarily speak the same language. Commonly, IT implementations in different firms are each tailored to specific needs and without consideration of the outside world. In our case, we deal with six different ECM organisations. All of them are certified to provide safe and well documented assets to us. Nonetheless, providing a consistent and up to date user interface requires us to receive and aggregate data from all these players.
As an industry based upon safe and timely exchange of information, we absolutely need to become aware of the importance of interfacing and enable our systems to talk to each other. Otherwise, digitalisation will simply mean more Excel sheets and more e-mail. Standardised interfaces or a common language in maintenance are steps in this right direction.
Specific case
BLS Cargo decided to implement a combination of a pre-existing SAP-System and the newly introduced Railnova as the core of our maintenance and communication system. Data is generally stored in SAP, which acts as the master for all enterprise data. Railnova provides the user interface and handles communication to and from the various stakeholders and users of our diverse fleet. Drivers being the largest group of users don't need any specific software or hardware to access relevant information. Scanning a QR code positioned in all driver's cabs is sufficient. Accessible to our drivers are safety relevant information, maintenance, and fault history as well as handbooks and manuals.
Multiple interfaces keep this information up to date. In addition to viewing data, faults and damage can be reported through the same interface and is linked to real time data. This information enables back-office engineers to link faults to environment data. Data is recorded by dedicated Railnova hardware on a part of our fleet.
A different method used at BLS Cargo is the integration of a third-party system. Most modern rolling stock is equipped with a data link at delivery. Sadly however, not all suppliers of rolling stock agree to interfacing and are therefore hindering the efficient use of existing systems. To profit from new possibilities, such protectionism needs to make place for cooperative approaches, enabling rail to provide efficient services.
A different case
We are confident that we found the appropriate setup for information exchange and data handling around ECM. This case shows the value of digitalisation in a railway environment. Unfortunately, in the bigger picture this seems to not always to be the case. Despite significant sums being invested in innovative approaches and developments, the benefits for railway undertakings is sometimes far from obvious.
To give an example, the European Rail Traffic Management System (ETCS) was introduced as the European standard in railway safety and a milestone in digitalisation. Years after corridors and entire countries were supposed to have been equipped, we still face a patchwork of progress, versions and requirements. Benefits for the sector remain marginal at best.
The interface between track and train is highly complex and the reason for extensive, cost-driving development and testing. As specifications and requirements change rapidly, room for innovation or even stabilisation is lacking. Suppliers are struggling to keep up with regulatory requirements and costs are growing to a threatening level without any profit for rail freight customers. Looking at the timeline of ETCS development and deployment the apparent goal seems to have moved from simplifying cross-border operations to digitalisation of an industry.
Outlook
There is without any doubt substantial potential for digitalisation in the railway sector. Communication, record keeping and requirement management without the support of digital, innovative tools will no longer be an option. However, as an industry we must have common goals and standards and never compromise on interfacing. Furthermore, I believe that digitalisation can, and will, be a powerful tool but must never become the goal itself. 

Along with this team, Marco Pagani is responsible for the diverse and international locomotive fleet of the BLS Cargo group. Prior to this engagement, Marco led procurement projects and contributed to ERTMS deployment and operation in various roles. Marco Pagani has a degree in Electrical Engineering.