Developing hyperloop technology across the world
Andrés de León, CEO of HyperloopTT, spoke with Global Railway Review about the development of hyperloop technology around the world and the latest projects that HyperloopTT have been working on.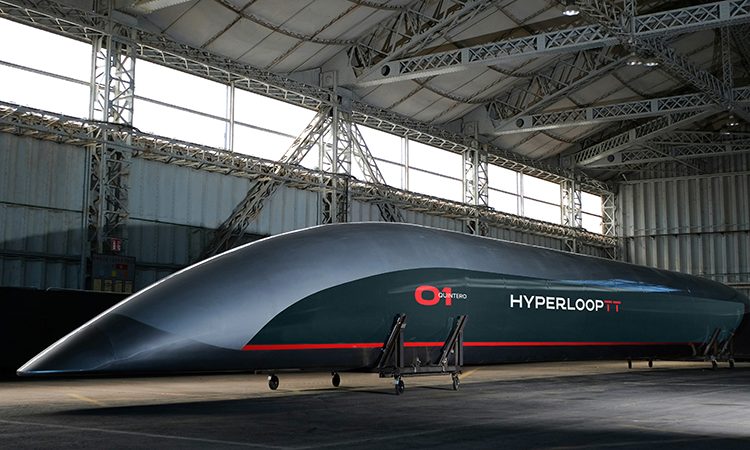 Credit: HyperloopTT
HyperloopTT was founded in 2013 in response to the original open-sourced Hyperloop Alpha whitepaper, to develop the next generation of sustainable high-speed transportation. Since that time, the company has grown to over 800 contributors worldwide with 50 best in class partners and developed hyperloop technology and tested it at our full-scale prototype in France.
The development of hyperloop technology around the world
Hyperloop technology has steadily advanced around the world. HyperloopTT was thrilled to be chosen as the technology partner for a three stage hyperloop project in the Veneto region of Italy. HyperloopTT currently has active projects in United States, Brazil, and at our facility in Toulouse, France. Separately, China recently announced the commencement of construction on a full scale commercial hyperloop system with Shanghai to Hangzhou as the first potential route. Today there are approximately a dozen or so hyperloop companies around the world.
Despite this progress, there is still some scepticism around hyperloop technology. Often the loudest voices are the ones that have the least amount of technical understanding. The HyperloopTT system is built using existing technologies and offers a number of safety advantages being in a closed system. Ultimately, some will still be hesitant until systems are built and ridden.
Just some of the benefits that hyperloop technology can bring is speed, safety, sustainability and price. Hyperloop is attractive because of one word: efficiency. Hyperloop is fully electric and zero emissions in operations. Ultimately, studies have shown hyperloop has the potential to be faster, cleaner, safer, and less expensive than current modes of transportation.
HyperloopTT projects
The team at HyperloopTT was busy this past year working on delivering the winning bid for the Hyper Transfer project in Veneto, Italy. Our work on the regulatory side, which is a huge factor in bringing this technology to the public, resulted in hyperloop being included in the major infrastructure bill of 2021 in the US and will see the regulatory guidelines for hyperloop systems as presented by the European Commission later in 2023.

Andres de Leon is Chief Executive Officer of HyperloopTT. A growth-oriented business professional with over 30 years of international experience in the infrastructure construction and alternative energy sectors, Andres has orchestrated several global agreements to commercial hyperloop systems and has transformed the forward-thinking concept and design company into an industry-leading firm focused on engineering and execution.