New horizons for Germany's railway industry
Posted: 23 March 2016 | Ben Möbius, Managing Director of the German Railway Industry Association (VDB) | 1 comment
Sustainable mobility means quality of life: people want climate-friendly, affordable and convenient mobility, and Germany's rail industry offers just that. For Global Railway Review, Ben Möbius – Managing Director of the German Railway Industry Association (VDB) – explains that continued future success for the German railway industry depends on delivering a 'digital' railway, strengthening industry cooperation, and building on growing a global presence…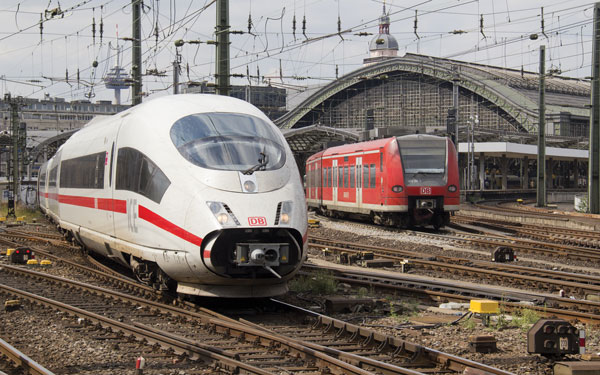 Germany's railway industry generates over half its revenues through export. More than 180 enterprises belong to the VDB, the industry umbrella organisation in Germany. Whether rail vehicles, infrastructure equipment, communications technology or services, technology made in Germany is the finest in the world and sets the standards for tomorrow's mobility – a success story that we aim to continue, but achieving this depends on three prerequisites.
Firstly: promoting Rail 4.0
Germany's railway industry is becoming increasingly digital, presenting enormous opportunities. Many travellers demand access to their digital worlds via Wi-Fi or on-board repeater technology when travelling by train. Offering the 'anytime, anywhere' platform enhances both the productivity and convenience of business and personal travel. But this isn't the only 'digital' element of railways, for example:
Modern, trans-national control and safety technology is finally replacing Europe's patchwork and creating a unified European rail zone
Electronic railway signalling installations act as efficient rail 'nerve centres'
Self-driving technology, which enables more frequent, customeroriented scheduling e.g. in urban metro networks
Condition-dependent maintenance of rail vehicles and infrastructure to increase availability and safety
Sensor technology that, for example, monitors the proper function of points
Digital ticketing systems for more con – venient travel
Intermodal data interchange, for example, between port terminals and the rail.
Rail 4.0 is all of this and more! And all these technologies in excellent quality serve but a single purpose: sustainable mobility…
The rest of this article is restricted to logged-in members. Login or subscribe free to read it.