ProRail… on the right track!
Posted: 25 May 2016 | Pier Eringa, President and Chairman, ProRail | No comments yet
ProRail is responsible for the Dutch rail network – the busiest in Europe. The organisation enables 1.1 million train journeys every day and 51 billion tonne-kilometres every year. Currently working on the biggest track renewal project in Dutch history, ProRail experienced an eventful 2015, as President and Chairman Pier Eringa reports…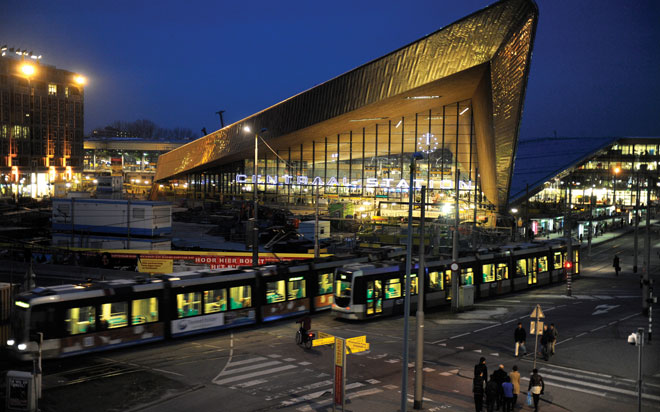 Operational performance Further improvement through 'day start' In operational terms 2015 represented quite a challenge. On an annualised basis, punctuality scores for both passenger and goods services were very close to the levels agreed with the responsible ministry, but ice, storms, power outages and burst pipelines impacted performance in the first and fourth quarters. We have, of course, taken a range of steps to avoid any repetition as far as possible with one such measure being the introduction of the so-called 'day start'. This involves looking at the previous day's performance at a number of locations, both regionally and nationally, every two to four weeks. Our initial experience with this pragmatic approach is positive, and we are considering expanding the practice to more traffic management posts, including both passenger and freight services.
Tighter operational control In addition to measures such as preventative maintenance, training simulators and various ICT improvements, on which ProRail is spending around €60 million, agreements with contractors are another important driver for operational improvement. We anticipate further improvements by allowing contractors the opportunity to make full use of their expertise and by encouraging innovation. The new contracts, Performance-Oriented Maintenance contracts as we call them, will be put out to tender and our aim is to implement all track maintenance on the basis of these contracts within a few years. We are in constant dialogue with internal and external stakeholders to further refine these contracts – for example, by creating a new national registry for failures and their causes. 
Management for the future
Another initiative to help prevent disruption to passengers and freight is the new central Monitoring and Intervention Body, which will be established during 2016. This body is needed because the system of jointly modifying timetables by the Dutch Railways (NS) and ProRail is not always capable of resolving major disruptions quickly. For this reason, we undertook a complete redesign of the current system for management and intervention, including new traffic data management systems. This project has three phases, the first of which came into effect recently. The project should be completed by 2020…
The rest of this article is restricted to logged-in members. Login or subscribe free to read it.