High-Speed Rail Developments supplement 2016
In this High-Speed Rail Developments Supplement, Andrew McNaughton, Chief Engineer & Technical Director of HS2 provides an update of the project; Turkish high-speed expansion is covered by İsa Apaydın, Director General of TCDD; and Ailie MacAdam, Director of HSRIL addresses skills challenges within the industry…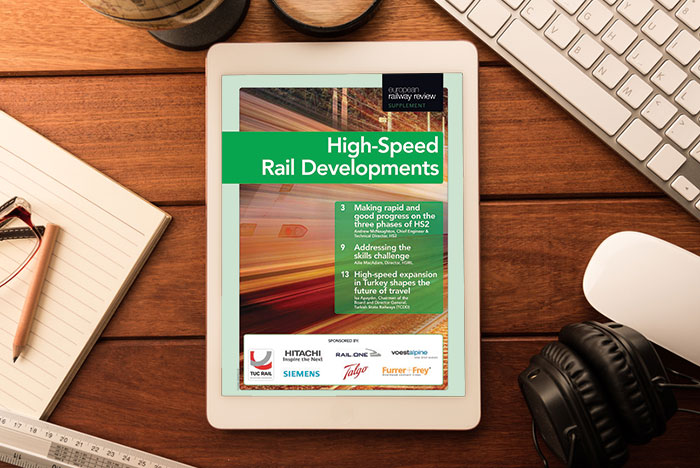 Andrew McNaughton, Chief Engineer & Technical Director of HS2 provides an update of the project
Turkish high-speed expansion is covered by İsa Apaydın, Director General of TCDD
and Ailie MacAdam, Director of HSRIL addresses skills challenges within the industry.
This High-Speed Rail Developments supplement is restricted to logged-in members. Login or subscribe free to read it.