Faster, longer, greener trains for passengers in Scotland
With passenger numbers continuing to grow rapidly across Scotland, a fleet of new trains is needed to meet demand. For Global Railway Review, Phil Verster (Managing Director of the ScotRail Alliance) and Karen Boswell OBE (Managing Director of Hitachi Rail Europe) provide further details of a joint vision to transform rail in Scotland which includes a contract to deliver a fleet of new Class 385s.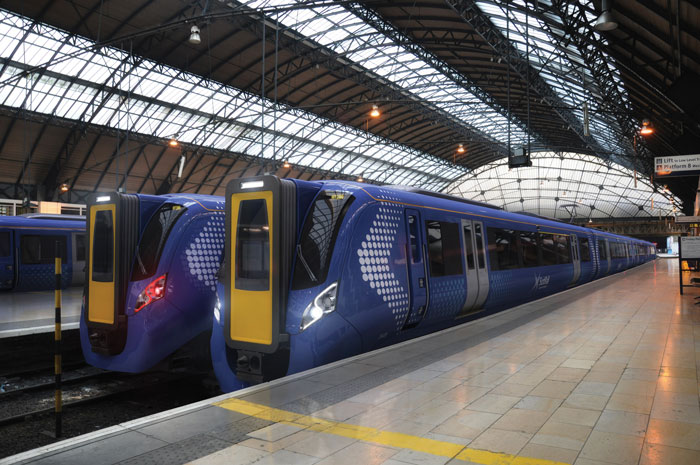 Rail travel in Scotland currently totals 93 million passenger journeys each year and is expected to grow further over the next decade. Across Scotland, people are using the railway to work, for leisure, to visit family and friends, and as a means of getting out of their cars.
This is most evident across Scotland's central belt, spanning Glasgow in the west, Edinburgh to the east and Stirling to the north. The rail line connecting Glasgow and Edinburgh via Falkirk High is the busiest stretch of track in Scotland, with passenger numbers continuing to grow, and a fleet of new trains is needed to meet this demand.
In March 2015 Abellio and Hitachi Rail Europe signed a contract worth £375 million to bring new trains to Scotland. We had a shared vision for rail travel in Scotland; to design and build new trains that will transform the passenger experience across Scotland's busiest routes. We're delivering more seats, more space, shorter journey times and improved reliability – and even using virtual reality to design the driver's cab.
The first of these new Class 385s – from the Hitachi AT200 platform – are scheduled to be introduced into passenger service in autumn 2017 and to be fully in use on the Edinburgh–Falkirk High–Glasgow route by December. All 70 trains are due to be handed over to ScotRail by December 2018.
They are fitted with latest technology and deliver a modern and forward-looking solution to provide much needed additional capacity, while delivering a reliable service that customers can rely on. They are our vision for 21st century rail travel for Scotland.
Faster
The arrival of the Class 385s gives us options to cut journey times on some routes in the future. The superior acceleration rate will allow these trains to pull away from the station more quickly, reaching line speed sooner.
Meanwhile, Network Rail's delivery of the Scottish Government's Edinburgh Glasgow Improvement Programme is modernising the railway. Newly electrified lines, improved signalling and upgraded junctions will provide our customers with a faster and more reliable service.
Longer
When it comes to adding capacity, our approach has been to keep things simple. We decided to make longer trains to carry more people and to extend platforms to enable this. When eight-car Class 385 trains are launched on the Edinburgh–Falkirk High–Glasgow route in 2019, capacity will be boosted by up to 44% at peak times compared to the current six-car 170 trains.
The new trains will have more seats. A four-car Class 385 has 273 seats – 46% more than the existing three-car trains. Currently, there are over 50,000 seats every weekday across Scotland; by 2019 there will be 100,000 extra seats, every weekday.
The Class 385 can operate in three, four, six, seven or eight car formations, providing much more flexibility to match passenger demand. With a new passenger counting system on-board, intelligent data will help us decide on the best formation to use for each service, matching capacity to greatest demand.
Greener
We are immensely proud that the Class 385 will be one of the most environmentallyfriendly trains.
By switching from diesel to electric power, we will be able to achieve at least 18% more energy efficiency. We estimate we'll achieve a 21% reduction in the CO2 footprint of replacing existing trains with the Class 385. Electric trains produce around 1,650g of carbon per vehicle mile compared to 2,100g per vehicle mile the diesel trains emit.
Passengers will also benefit from greener trains. Air quality at busy stations will improve and there will be no engine noise.
In fact, each train is designed to be as green as possible including a braking mechanism that feeds excess energy back into system and LED lighting.
The result? Quieter, cleaner and more reliable journeys for ScotRail passengers.
The Class 385 experience
We know our customers are keen to learn how their journeys will improve. Many got a sneak preview in 2016 when we installed a life-size model of a Class 385 carriage at Edinburgh Waverley. Passengers were able to look around, sit down and get a sense of how their future journey will feel.
For everyone else, allow us to take you on a 'tour' of the Class 385, from the perspective of a passenger on a cold Edinburgh morning…
Your journey starts before you leave home, as you can access all the latest information about how your train is running on our app.
The new train, wrapped in the familiar 'Saltire' design, arrives at the station. Destination indicators on the side of the train confirm you are boarding the correct service.
Reliable and swift automatic doors and large, well-heated vestibule areas mean you are on board in no time. Wheelchair users and cyclists are able to quickly find their own dedicated areas and those with luggage and prams will find plenty of flexible storage areas.
The train is fitted with an accessible toilet which meets latest standards, and generous walkways allow you to move through the entire length of the train.
You can choose from bay seating – four seats around a table – or airline-style double seats, plus spacious areas for standing too. Your train comes with improved Wi-Fi and plug points at each pair of seats to keep laptops and mobiles charged.
Throughout the journey, information screens will update you on the next station stop. Before you know it, you've arrived at your destination, refreshed and ready for the day.
Building new pioneering trains for Scotland
Hitachi is famous for its technology and quality products. Nothing epitomises this more than the Hitachi-built Skinkanesen 'bullet train' in Japan, known around the world for its speed and engineering excellence. When building the new Class 385 trains for Scotland it has applied the same focus on quality, precision engineering and technology used to build bullet trains. By employing a technique known as friction stir welding to build the 385's aluminium body shell, Hitachi is able make it both strong and light-weight, which also allows the train to accelerate faster.
The focus on quality of the design also means that Scotland's new trains will be extremely reliable with fewer faults. For passengers, this means fewer delays. By way of example, the Hitachi-built Javelin trains that to run from Kent to London have an impressive reliability record of being ready for the morning service 99.7% of the time.
The other success story of the Class 385 is that they are part of a revival of train manufacturing in the UK. Hitachi has set-up a new train manufacturing facility at Newton Aycliffe, County Durham, which is building these new trains. This development has created 900 new jobs at the factory, returning of the industry's original roots in North East England, as well as supported thousands of jobs nationwide. It also represents a valuable growth in high-tech engineering skills and experience to the UK, which will stand us in good stead for the future.
Moving quickly
The growth in people commuting by train is nothing short of remarkable and shows no signs of slowing. So we knew we needed to move quickly on this project. In fact, it took just 10 months from the contract being signed to the first train being built. This is extremely fast progress and means that our customers will benefit for new trains sooner.
Glasgow Shields depot welcomed the first Class 385 test train to Scotland in December 2016. The train has now begun night testing on the Scottish rail network. Meanwhile other test trains are being put through their paces at testing locations in the Czech Republic and Germany.
ScotRail customers will be reaping the benefits of this investment when the first trains arrive later in 2017, as part of a £475 million fleet investment to transform rail travel in Scotland.
About the authors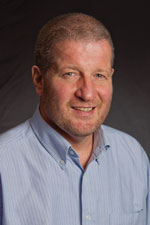 Phil Verster is Managing Director of the ScotRail Alliance – the formal partnership between Abellio ScotRail and Network Rail – to deliver transformational change for customers in Scotland. With a wealth of railway experience, Phil was previously Managing Director of London North East and East Midlands which includes the East Coast Main Line between London and Scotland. He pioneered a new approach to structured continuous improvement that delivered improved safety and train performance as well as an enhanced passenger experience. Phil spent five years in Ireland with Irish Rail in different leadership roles and, as Deputy CEO and Chief Engineer, with responsibility for all the production activities of all the infrastructure engineering and fleet engineering disciplines. He joined the UK rail industry as a Depot Manager and Production Director of Bombardier Services, followed by an appointment as Fleet Director of Southeastern Trains for three years. Phil started his working life in the electricity supply industry before joining Rolls Royce as a Director responsible for manufacturing and control systems projects.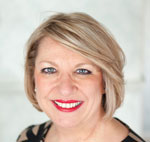 Karen Boswell OBE has over 25 years' experience in customer-centric businesses and currently leads Hitachi Rail Europe's (HRE) total railway system business and is a member of Hitachi Rail's Global Management Committee. Karen's senior board director experience includes delivering strategic and commercial success within complex stakeholder environments for private, public and government sector businesses and, throughout her career, she has consistently delivered high performance through energetic leadership and engagement with colleagues and customers. Karen was elected President of the Railway Study Association for 2015/2016 (the first female President in its 106-year history) and is a Council Member of the Railway Industry Association. She is also a Fellow of the Royal Society for the encouragement of Arts, Manufactures and Commerce. Karen was awarded IoD Director of the Year 2014 (Large Company category, Yorkshire region), Woman of the Year 2014 at the Women 1st Shine Awards, received the award for Outstanding Personal Contribution at the 2015 National Rail Awards and the Lifetime Achievement Award at the Women in Business Awards 2015.