Building London's new east-to-west railway sustainably
Posted: 19 March 2017 | Rob Paris, Head of Sustainability and Consents at Crossrail | No comments yet
Crossrail's Sustainability Strategy, published shortly after construction began in 2009, cemented the project's aspiration to be much more than a railway. As a publicly-funded infrastructure project – the largest in Europe – Crossrail had the opportunity to make a positive contribution to the UK's sustainability objectives by promoting sustainable transport choices and a sustainable pattern of growth in London and the South East. For Global Railway Review, Rob Paris, Head of Sustainability and Consents at Crossrail provides further details on the project's sustainability vision and achievements so far.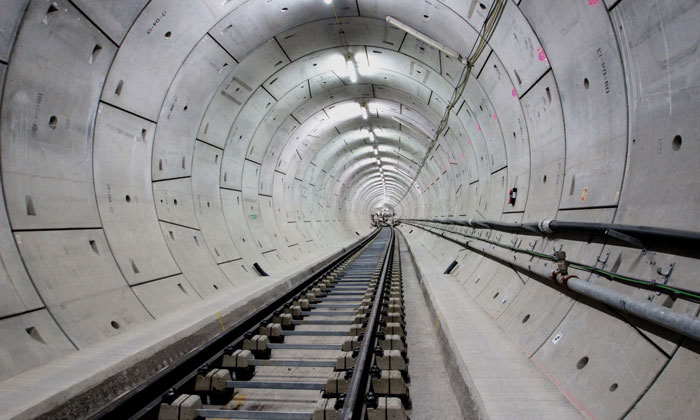 Crossrail's Sustainability Strategy focussed on the delivery of the new railway – how it would be designed and constructed – and sought to provide a platform for it to be operated sustainably.
From the outset, Crossrail's definition of sustainability was inclusive and far-reaching with seven themes (as shown in Figure 1) based on those of its two sponsors, Transport for London (TfL) and the Department for Transport (DfT).
Key sustainability initiatives were established, with the idea that the successful delivery of each initiative would lead to the sustainable delivery of Crossrail. Objectives and targets were set, but when no relevant benchmark data was available the approach was to either use informed judgement to select a nominal target, or an objective was set with a view to establishing benchmarks for use by future projects.