Modern technology continues to dominate rail transport progress in 2018
Convenience, passenger experience and safety and security issues have consistently been part of rail headlines over the last year and looking forward to the year ahead, it is expected for this to continue. Dave Sampson, Commercial Director of Trolex Aporta asks what else will 2018 bring for the future of rail transport?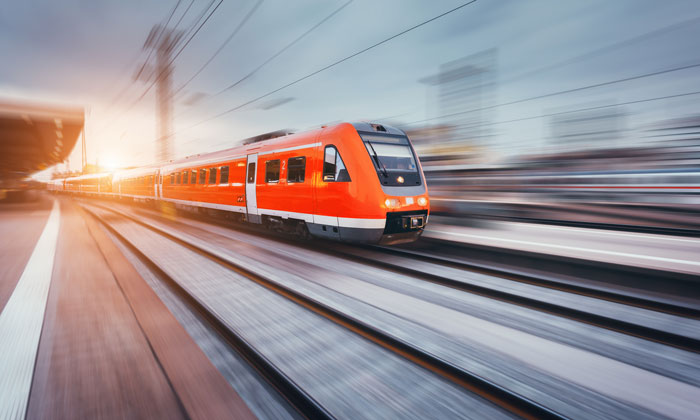 Data charge reductions to boost use of digital on-board services
Modern technology has made being 'connected' much easier and having constant access to digital services has become an essential part of everyday life. This is also true in regards to rail and public transport but, despite the rise of Wi-Fi hotspots and mobile data, millions of passengers are still disappointed by poor services.
Alongside this, rail providers are paying millions, if not billions, every year in data charges for unreliable connections.
Allowing passengers to connect to an on-board network – rather than phone networks – will reduce the cost of data charges to rail providers and will be a major driver in the increase of digital on-board services in 2018; improving passenger satisfaction.
This is particularly true of infotainment systems, as people become more demanding of having access to entertainment, such as films, TV shows, YouTube stars, Podcasts and music videos, while they travel.
More sponsorship of content
This rise in demand for better infotainment and digital on-board services will also likely lead to major brands and businesses sponsoring high quality systems as they realise the unique opportunity available to communicate with an essentially captive audience.
Sponsoring these on-board entertainment services will allow businesses to give better targeted messages to passengers, build brand channels that deliver unique content to passengers and interact with people who have time on their hands in a way that almost no other platform can supply in this connected age. We therefore expect to see a rise in sponsored content during 2018.
On-board security
It goes without saying that on-board security and the role of technology in keeping passengers safe will be the big issue in 2018.
This is particularly true when it comes to luggage monitoring and tracking, and we fully expect to see a rise in the employment of tracking systems on-board public transport. These will allow passengers to monitor the location of their luggage in real time and alert authorities if it is stolen or lost.
We are also expecting to see the emergence of CCTV panic buttons which are devices that can be given to vulnerable passengers or installed onto phones. When activated they will automatically turn on and focus the surrounding CCTV cameras on the passenger, enabling the passenger to be easily found, and if any incidents occur, they are immediately recorded.
Without doubt 2018 is going to be another technology focused year for rail networks and there will likely be many more developments which we haven't touched on here. Whatever happens, passengers are set to benefit from better on-board services as providers open their eyes to the benefits they can offer passengers while boosting their own reputations in the process.