Commissioning: The forgotten part of rail projects?
Tony Latienda, Director – Rail Sector at the Hurley Palmer Flatt Group, writes about the importance of appointing independent commissioning experts at the outset of rail projects.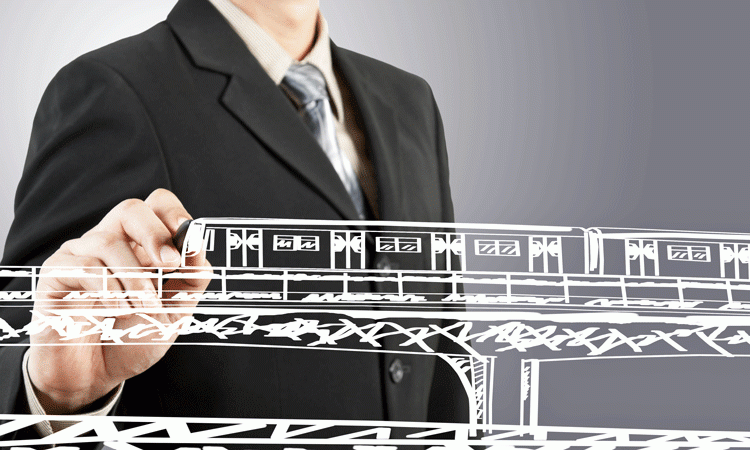 In January 2018, Crossrail chiefs were already warning that the £14 billion Elizabeth line was pushing the funding and programme envelope. Recent headlines have confirmed that this ambitious scheme linking Reading and Heathrow with Shenfield and Abbey Wood, should now be fully complete by December 2019.
An explosion that occurred at Pudding Mill Lane in November 2017 has been cited as a key contributing reason for the delay. However, what is disappointing about this is not that the explosion happened, but that it was the result of an incorrect design.
The Crossrail project began in 2009 with many teams of experts working together to design and develop this state-of-the-art rail project. Yet it wasn't until the power was switched on that a design fault was discovered, costing time and money to rectify. With the commissioning activity left to pick up the pieces, carnage is expected – where all the parties involved are guilty of taking their eyes off the ball, forgetting this crucial component as part of the delivery process.
Commissioning is a critical part of the process of assuring that all systems and equipment within a building are designed, installed, tested, set to work, operated and maintained according to the operational requirements of the owner.
Unfortunately, ignorance of commissioning is not an uncommon practice in the rail sector, a lot of which can be solved if independent commissioning experts are appointed much earlier in both providing either a joined-up practical commissioning strategy at the beginning and associated detailed commissioning solutions afterwards. These are important to be included as part of early contractor involvement with the supply-chain aligned to rail assurance. Ironically the very reasons that early decommissioning planning is so vital are also the contributing reasons to why it doesn't happen – scale and complexity.
There are many stakeholders involved in rail projects encompassing governance, regulation, finance, all types of delivery partners, involving transport and freight operating companies, passengers, trade unions, local groups, media and lobby groups etc. Each of these have their own agenda, priorities and culture which makes the identification of common goals incredibly challenging but creates opportunities for everyone involved.  
Many of these issues are inherited – a 'legacy of pain' since the privatisation of British Rail where the lessons learned have been continuously captured and shared but unfortunately ignored and not implemented.
So how do we start to solve this and break the cycle?
It is my passion and belief that many of the issues could be eradicated by the stakeholders involved in making a positive commitment at the outset to appoint independent commissioning experts. Other industries do it, thus negating the risk at every stage of a project. It is a redirection of investment moving away from the 'self-delivery' model but the ultimate saving on the bottom-line is potentially huge on whole life costs and this opportunity should not be missed by everyone involved – thus helping to unlock rail investment, building confidence and reducing costs. The world is watching and it's not too late.

Andrew Reid and Partners, part of the Hurley Palmer Flatt Group, has appointed Tony Latienda as Director – Rail Sector to further develop this field of expertise within the business. Tony has extensive experience in the rail sector, with over 20 years in developing and delivering on all types of complex infrastructure, transportation and rail programmes, including digital railway and intelligent mobility initiatives. He has delivered numerous high-level schemes for Network Rail and Transport for London, as well as managing the rail interface with a number of airports including London Luton and Newquay. Tony has an understanding and appreciation of the ever-demanding challenges and changes facing the rail industry in the future.
Related topics
Related organisations
Related people