Crime Management: Doing it the Northern Rail way
The UK's largest rail operator, Northern Rail, has reached a landmark in its security provision and now operates over 200 CCTV facilities at its stations. In the 10 years since its franchise began, Northern has increased the number of security systems from 84 to over 200, making 58% more of its stations safer for customers. Set against a backdrop of the Northern Rail franchise being let as a 'no growth, no investment' franchise, this has been an incredible achievement for Northern. Leading the management of crime across the business, Martyn Guiver, Head of Crime Management, explains that with an increasing demand for CCTV coverage from Northern Rail's people and customers, and to ensure they got the most out of any investment, the operator had to do something differently, had to find a unique solution.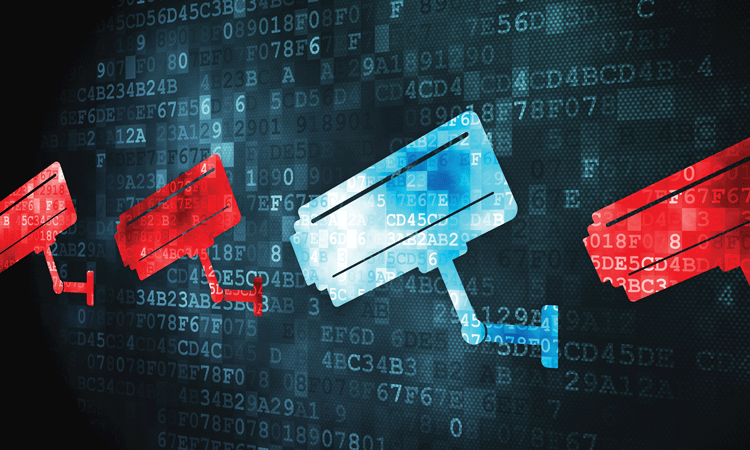 The whole industry is facing the need to reduce costs, yet the demands associated with growth and improving the perception of security across the business are ever present, and as custodians of this business we have a responsibility to make a difference.
Having developed a concept that would reduce costs, and potentially see additional investment we took the decision to withdraw from the Network Rail retail telecommunications contract for CCTV in 2006 and elected to own, manage and maintain the asset independently which was delivered through our third party contractor.
We developed our own technical specification, after trialling a number of systems. We also developed a number of key internal processes that we encompassed within our Safety Management System to support compliance.
The single biggest aspect for us as an operator and owner of the asset meant that we no longer needed to comply with the Network Rail product acceptance process (PADs), albeit all our chosen products met the technical and safety requirements; they just didn't appear on the Network Rail list.
This meant we were able to make better use of a variety of choices when it came to choosing equipment. We could easily deliver the same, or indeed better for less cost.
Standard specification implemented
We desperately needed to get a standard specification implemented across our business, so all the systems would ultimately become identical reducing costs even further. When we took over the asset in 2006, we had 34 different types of recording equipment, making maintenance very complex. This was also an issue for end-users and their use of the equipment.
Having launched our initial technical specification, we were able to mandate the equipment of choice, however this wasn't an easy implementation process. Firstly we had to brief all our relevant internal teams, then also move towards getting an understanding across Network Rail.
When you consider the majority of CCTV across the Network Rail infrastructure is a Network Rail asset, the changes we made were something new for the Project Managers and Sponsors within Network Rail. Sharing our story took us some time, not least because of the number of different people dealing with projects and CCTV, as well the industry starting to see some significant investment through the Network Rail Station Improvement Programme, which was providing significant investment in CCTV.
All of this communication enabled us to move to a position where we approved the design before we were anywhere near installation.
As we continued our approach, greater levels of investment were being identified across a range of stakeholders and we were able to support their objectives by being able to deliver CCTV schemes at a reduced cost.
As the investment continued we once again looked for other opportunities. Our contractors had their own costs and risks to consider, as well as to be fair to their profit, yet all of this was an additional and avoidable cost in our view.
Reviewing arrangements
In 2012, a project commenced to review these arrangements concluding that an in-house option would improve efficiencies, deliver higher standards and greater levels of control and reduce costs even further. At the same time we also reviewed our technical specification, changing a number of key components to deliver greater reliability through enhanced warranty provision.
We commenced a six month project plan which we ultimately had to reduce to three months, to support the business case and from that point we started to deliver all maintenance, downloading to evidential standards as well as new installations as an in-house option.
The plan included the transfer of seven members of staff; setting up stores and stock control systems; provision of road vehicles appropriately equipped; provision of an office with IT equipment and associated systems; updating risk assessments and method of work statements and other associated documents for the maintenance and installation of CCTV across the network.
Ordinarily this may have required a small project team especially with the time constraints, however the limitations within the business at that time and availability of any other supporting resource meant that this was to delivered solely by myself with pockets of support around the business.
A number of key stakeholders including Network Rail, local authorities, British Transport Police and other operators had to be advised of the changes, including new processes that would be implemented. The changes themselves caused a strain on the relationship with the then existing contractor, clearly due to the fact that they would lose revenue throughout 2013 and beyond from the maintenance contract and associated installations.
Maintenance of the asset had to be continuous through the transition, therefore everything had to be ready for day one; it wasn't possible to leave anything until after the team had started. 
The project was set to deliver a number of key objectives, namely: to bring the team in-house through a transfer of employment; to enhance further the maintenance of the CCTV asset; improve the relationship between the team and the rest of our business and to deliver any new CCTV schemes across the Northern network to support the need to reduce industry costs.
The team transferred into Northern on 4 March 2013 and with very little interruption continued with our maintenance obligations and provision of CCTV evidence.
The team also picked up the intruder alarm maintenance and also all the CCTV downloads for on-train and on-station, and in 2014 they dealt with over 1,200 CCTV downloads from stations.
Team work
We spent a lot of time with our colleagues in Network Rail, demonstrating the quality of the work the team undertake, and so positive was the feedback, that through 2013 and 2014, we saw a significant increase in schemes that we were asked to deliver on behalf of Network Rail across our business.
As a result of the skills within our team, we have also started to get involved very early in the design stage, this has meant the systems are designed to our specification from day one, rather than us having to modify design drawings at a time when changes could delay the work.
As technology changes so rapidly, we have had to continue to review our technical specification, and ensure it presents value for money as well as reliability.
Whilst initially we utilised analogue networks, we ensured passive provision and structured cabling was able to support a change to digital systems when possible.
Towards the end of 2014, we installed our first complete digital system, providing a greater level of functionality and improvement in images for users; this change has occurred much sooner than we anticipated.
Our approach to maintenance has meant we do not work on a fixed life expectancy cycle, but are reactive and proactive to the maintenance need to ensure our systems continue to work adequately.  We also undertake fingertip maintenance where we replace components, not just, for example,  replace a faulty camera for another new camera, and this has proven to be more efficient and has increased reliability.
All of this, set against the 'no growth, no investment' franchise is nothing other than a success.  We've dealt with most of the aged, legacy systems, have updated all the recording equipment across the business, and all of this has clearly been an integral part of our overall crime management plans that have ensured we have achieved with our partners, not least British Transport Police, a 55% reduction in crime since the start of the franchise.
In terms of the scale of the achievements of the team, we are currently the CCTV contractor for installation of our biggest scheme yet which is being installed at Manchester Victoria, as part of the wider development ongoing there. This has only further strengthened our relationship with Network Rail.
Have we reached our goals yet?
No, far from it. We need a wider change to digital systems to enable all the added value that can be gained from CCTV; it's not just about crime. We are also starting to build up a networked system that will deliver additional cost savings for remote downloading. It's not rocket science, but it isn't easy with just over 12 months left in the current franchise.
We are also reaching capacity within the team, with such an increase in systems and no increase in the number of engineers, we need to get even smarter with our solutions.
As for the concept, it is an industry first, and has delivered so much benefit for our people and customers in terms of security and the use of CCTV generally. With the constraints of the franchise, we have had to develop new and innovative solutions. Our approach clearly demonstrates my view that my best ideas have come from not having the luxury of a big budget.

Martyn Guiver has had a varied career, starting in hotel management and then taking a decision to move onto coach driving. After a period of driving, his career changed direction, moving into road safety and road traffic accident investigation, as well as developing further his general management skills. Martyn joined the rail industry in 2000, starting work as a train driver,and then taking roles including operations management, safety management and then a more specific role in crime management and business continuity. His ability to generate new and innovative ideas on a regular basis to support the needs of Northern has ensured that the team has been recognised in a number of award entries and his personal efforts ensured he was awarded In-House Security Manager of the Year 2012 in the International Fire & Security Awards and also secured the Training Initiative of the Year Award, at the same awards in 2014 for the work done on reducing staff assaults.