Railway Industry Association: Fully engaged with InnoTrans 2020
Neil Walker, Exports Director at the Railway Industry Association, looks ahead to InnoTrans 2020 and what UK companies can expect at the world's biggest rail trade fair.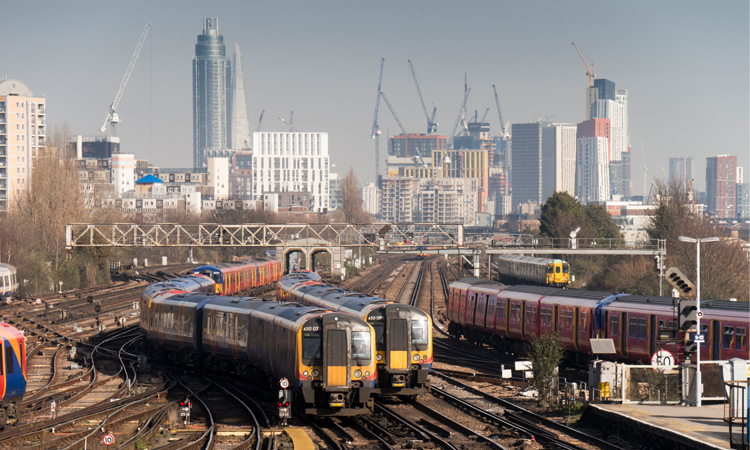 Rail is vital to the UK economy. It is a sector that contributes £36 billion in economic growth and £11 billion in tax revenue each year, as well as employing 600,000 people – more than the workforce of Birmingham. And for every £1 spent on the rail network, £2.20 is generated in the wider economy.
However, whilst many are aware of the economic value rail brings to the UK, not as many are aware that rail is a significant export for the UK. In fact, rail exports around £800 million every year in goods and services. And, with the government's strategy to increase exports from 30 to 35 per cent of GDP, and to engage with new markets post-Brexit, rail will have an even bigger role to play in the future.
The good news is that the vibrant rail sector around the world offers many opportunities – and the market is expected to grow. UNIFE's World Market Study in 2018 found that the UK is now worth a record €163 billion and is expected to grow on average by 2.7 per cent from 2021 to 2023.
So, how can a UK rail company get involved in exporting? Part of my role as Exports Director for the Railway Industry Association (RIA), the trade body for rail suppliers, is to encourage companies to consider exporting – introducing them to overseas markets through trade missions, exhibitions and international briefings.
InnoTrans 2020
InnoTrans is the world's biggest rail trade fair. The week-long fair brings together the rail industries of almost every nation in the world and is held every two years in Berlin. InnoTrans 2018 attracted over 153,000 trade visitors from more than 149 countries and – with 3,062 exhibitors from 60 countries occupying 105,773m2 of hall space and 10,254m2 of outdoor tracks – they don't get much larger than this!
The exhibition has something for everyone. It occupies 42 halls and is sub-divided into five segments covering Railway Infrastructure, Railway Technology, Public Transport, Interiors and Tunnel Construction, along with its own outdoor and track display area, which features rolling-stock, wagons, railway track machinery, road-rail vehicles and even a bus display area.
Are you attending Innotrans 2020? 
Visit Global Railway Review in Hall 6.2 at Stand 460
The Global Railway Review team will be there to answer any questions or queries that you may have.