Leading businesses praise role of UK's rail freight during COVID-19 crisis
The FTA and the Rail Freight Group (RFG) have praised the role of rail in supporting the public, logistics industry and wider UK economy as it steps up to deliver essential items across the nation during the COVID-19 pandemic.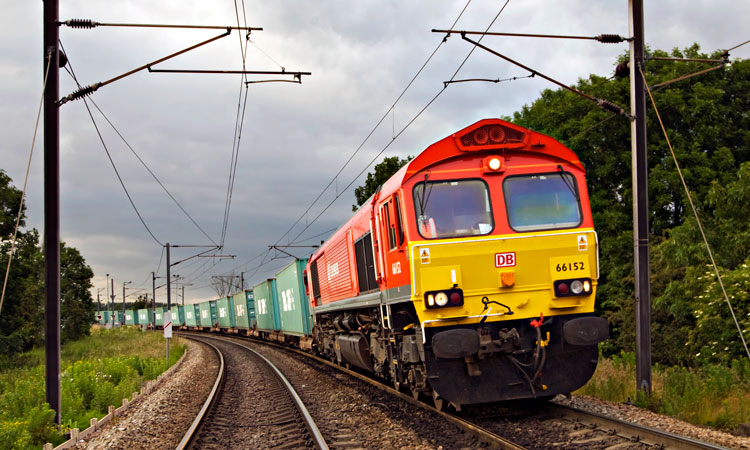 Credit: Network Rail
By launching dedicated services to transport critical supplies, running faster trains and increasing cargo capacity, rail is playing a crucial role in keeping goods moving throughout the COVID-19 outbreak, according to FTA and the Rail Freight Group (RFG).
Zoe McLernon, Multimodal Policy Manager at the FTA, said: "From launching express services dedicated to delivering essential medical supplies, food and hygiene products to running extended length trains to stock supermarkets, businesses within the rail transport sector have shown their flexibility, resilience and efficiency in the face of the pandemic. And with rail freight set to play a crucial role in the nation's economic recovery moving forwards, it is vital government acknowledges its importance; operators across the sector must have increased access to the national rail network permanently. Only through this increased access can rail freight continue delivering for the UK."
Maggie Simpson, Director General of the RFG, said: "Rail freight operators and their customers have been working tirelessly to supply essential goods to support our communities and businesses. The sector has truly shown why it is so important to the economy, and why it deserves its place as a key part of the UK railways. As we move out of lockdown, it is essential that freight trains continue to get the access they need on the network, and that government provides the certainty for businesses to invest in rail in these most challenging of times."
FTA is one of the UK's leading business organisations, representing logistics businesses which are vital to keeping the UK trading, and the more than seven million people directly employed in the making, selling and moving of goods. With Brexit, new technology and other disruptive forces driving change in the way goods move across borders and through the supply chain, logistics has never been more important to UK plc. FTA supports, shapes and stands up for safe and efficient logistics, and is the only business group which represents the whole industry, with members from the road, rail, sea and air industries, as well as the buyers of freight services such as retailers and manufacturers whose businesses depend on the efficient movement of goods.
The Rail Freight Group (RFG) has been the UK's leading rail freight trade association since its formation in 1990. It has more than 120 corporate members active in all sectors of rail freight from ports, terminal operators, customers, through to operators and suppliers.
RFG's aim is to grow the volume of goods moved by rail, delivering environmental and economic benefits for the UK. RFG works hard for the interests of its members representing their views and providing a wide range of advice and information. The RFG seeks to achieve its objectives by organising networking group meetings and site visits, by responding to consultation papers and by lobbying government, European institutions, the Office of Rail Regulation (ORR) and Network Rail. RFG also looks to involve the media in positive comment and news where possible and publishes a newsletter, circulated to nearly 2,000 opinion-formers, generally every two months.