3D View Display solution enhances ProRail ERTMS preparations
Agility3 have recently developed and delivered a 3D View Display solution for ProRail, the Dutch rail infrastructure manager, to prepare for the upcoming implementation of the new European Railway Traffic Management System (ERTMS).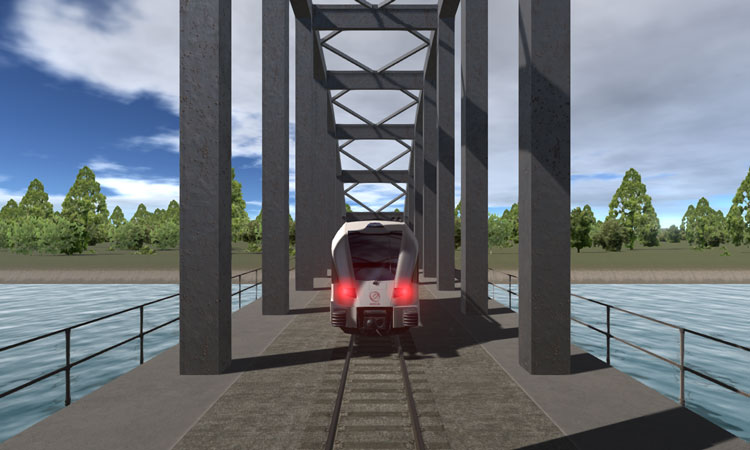 The European Railway Traffic Management System (ERTMS) is being introduced across Europe to replace the many non-interoperable systems currently used for the command, control, signalling and communications on the railways. The new system aims to reduce restrictions, improve efficiency, increase capacity and achieve higher levels of safety, reliability and punctuality across the continent.
The bespoke 3VD solution developed for ProRail procedurally auto-generates 3D rail networks from scenario-specific data defined by ProRail and visualises the rail networks from the perspective of a train driver. The 3VD interfaces with existing ERTMS Driver Machine Interface (DMI) and train simulators, enabling the 3VD to render a view from the simulated train cab consistent with the data presented to the driver on the simulated DMI. The 3D visualisation shows tracks, stations, overhead electrification, signals, signs, weather effects and several other features including other trains.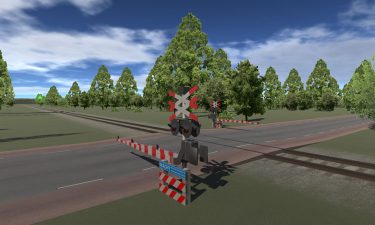 Having this integrated 3D view is enabling ProRail to gain a thorough insight into how ERTMS will impact the experience of a train driver and is helping them to test, improve and validate the processes that will take place between train drivers and controllers. It is also allowing them to explore new, innovative train platooning solutions.
Jelle van Luipen, the Innovation Programme Manager at ProRail, said: "ProRail are very happy with the project Agility3 delivered for visualising the Dutch railway infrastructure. From the very start of the project Agility3 were willing and able to understand the needs of ProRail and, through their expertise in developing high-performance 3D visualisations, translate these needs into usable solutions. Tight deadlines were always met and Agility3 are very easy to work with."
For more information, please contact Louis Drakes, Business Coordinator, Agility3, or call (+44) 01438 488066.