Steve Murphy appointed as Chief Executive Officer of MTR UK
Steve Murphy – Managing Director of MTR Elizabeth line – has been appointed as the Chief Executive Officer of MTR UK, a newly created entity that will replace MTR Europe.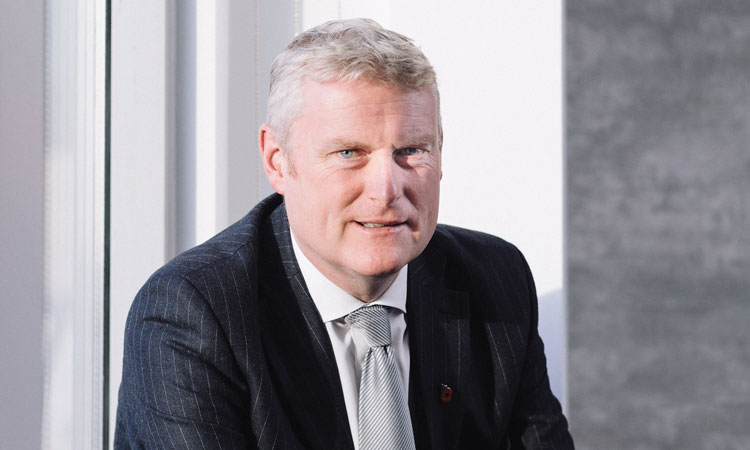 Having been Managing Director of MTR Elizabeth Line since the company was awarded the concession to operate Elizabeth Line services across London in 2014, Steve has played a pivotal role in the award-winning train operating company's growth and success.
Steve has almost 30 years of industry experience including as Chief Operating Officer at Arriva Group, Managing Director of London Overground Rail Operations Limited (LOROL) and Managing Director of Chiltern Railways.
As CEO of MTR UK, Steve's remit will include responsibility for all rail, infrastructure and business development activities in the UK.
Gill Meller, MTR Corporation's Legal and European Business Director, said: "This is an exciting development for MTR's business operations. Steve has played a significant role in the growth and success of MTR Elizabeth Line, and his appointment as CEO will allow him to draw on his extensive knowledge and experience more widely, as we look at the longer-term opportunities for MTR in the UK."
Commenting on his appointment, Steve said: "MTR is an outstanding organisation that I have been lucky enough to be part of for over ten years, firstly with LOROL and then with MTR Elizabeth Line. It is an honour to be asked to lead MTR's UK businesses as CEO. Looking forward, I am determined to build on MTR's global reputation for quality and innovation, and I'm excited about the role we can play in the UK's economic regeneration at such a critical time."
The appointment will become effective from 1 October 2020, following the retirement of Jeremy Long after 15 years as CEO of MTR Europe.
A new Managing Director for MTR Elizabeth Line will be announced in due course.