New Thameslink information screens at St Pancras improve passenger experience
Thameslink passengers using St Pancras station will now benefit from clearer, more comprehensive information on seven new screens at the street-level entrance to the operator's subterranean platforms.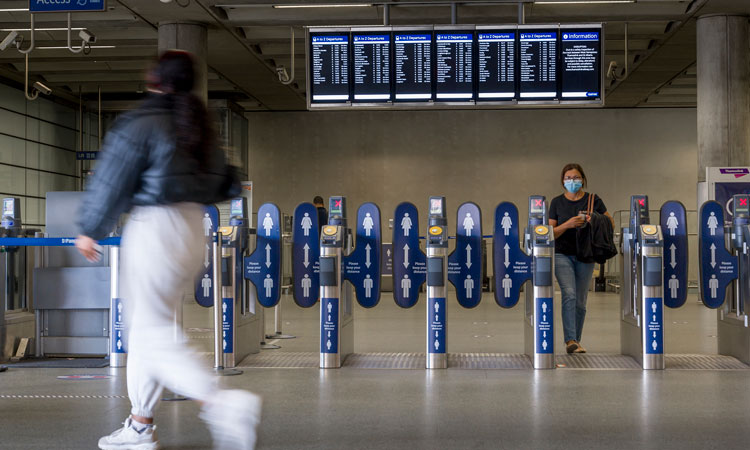 Responding to comments from passengers, Govia Thameslink Railway (GTR), Thameslink's parent company, asked Network Rail to replace the four outdated older screens above the Thameslink gate-line so that more service information could be provided, more clearly, particularly during periods of disruption. This is especially welcome at the busiest times when the old screens were not easily visible for people waiting or queuing further back on the concourse. The increased clarity also helps passengers maintain social distancing while checking their departure times.
Tracy Hall, Head of Customer Information for GTR, said: "Thameslink trains leaving St Pancras are together heading for as many as 124 destinations, and we needed six screens to show all of those at any one time if necessary. The screen display is also designed to show only the destinations that trains will reach within the following 90 minutes, so the information is always relevant for our passengers. The seventh screen is for the display of special notices and disruption information. This reduces the need for free-standing signs, so the gate-line can be kept clear of unnecessary clutter, another improvement for our passengers' experience."