Transport for the North welcomes Tees Valley being named as UK Hydrogen Transport Hub
Following the announcement about Tees Valley, TfN has highlighted that hydrogen power and electrification are key components of future plans for rail in the North.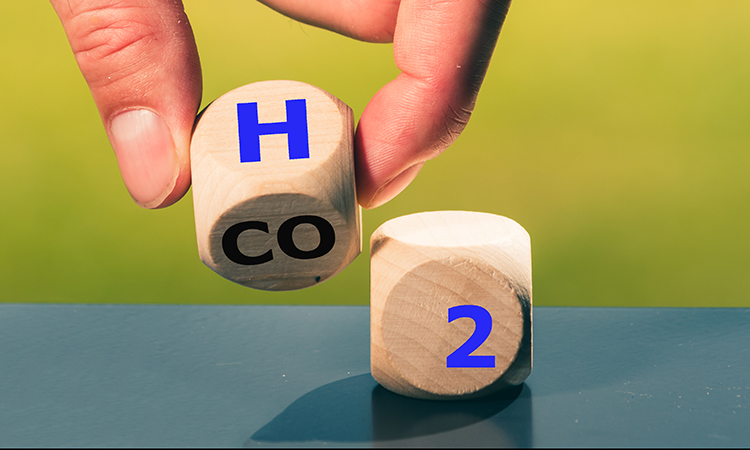 News that the UK government has named Tees Valley as the UK's first Hydrogen Transport Hub has been welcomed by Transport for the North (TfN), which says the North can be proud that the green transport technology is being researched and developed on both sides of the Pennines.
Strategic Rail Programme Manager for Transport for the North, Salim Patel, said: "Green technologies, such as hydrogen power and electrification, are key components of our future plans for rail in the North. Today's news underpins the growing recognition of their importance. Research and development work is now taking place, at pace, on both sides of the Pennines to help secure our place as a leader in these new technologies, and I think the North can be proud of that."
"On the west side of the Pennines, Eversholt Rail and Alstom are developing advanced hydrogen train technologies at a research centre in Widnes. On the east side of the Pennines, Transport for the North has been backing the Tees Valley Combined Authority's plans to bring hydrogen fuel cell trains and related hydrogen innovations to the Tees Valley for some time. The fact that Tees Valley is already responsible for half of the UK's hydrogen production, and its compact nature as an industrial centre, makes it an ideal location for the development of hydrogen train and other hydrogen transport technologies and as a UK centre of excellence," he continued.
Transport for the North has previously written to the Secretary of State for Transport, Grant Shapps, calling for a re-think on the ineligibility of hydrogen trains for Renewable Transport Fuel Obligation (RTFO) certificates, because they would not have an internal combustion engine. TfN said that, if hydrogen is to be more widely adopted, it is important that projects like this be incentivised to proceed, thereby demonstrating and increasing industry confidence in the technology. The transport body believes a favourable RTFO regime will help to kick-start this process, enabling the UK to start enjoying the environmental benefits of this technology as soon as possible.
Salim added: "We have supported the government's Clean Air Strategy, published in January 2020, which included the promise to reduce emissions from rail and reduce passenger and worker exposure to air pollution. The North is now working collectively towards a transport network that significantly reduces carbon emissions and harmful air pollutants. We are now developing a 'Pathway to 2050', which will set out a clear programme of key policies and measures which will contribute to meeting carbon budget targets through to 2050. Greener and cleaner rolling stock will be one of a number of key investments that can support this goal and we therefore welcome this news and also the recent work by Network Rail on the Traction Decarbonisation Network Strategy that sets out why decarbonising rail traction is so important and considers the three main ways of doing it – overhead electrification, battery and hydrogen fuel cells."