ScotRail to increase number of apprenticeships by 2025
By 2025, ScotRail plans to increase its number of apprenticeships tenfold, while also supporting the Scottish government's Young Persons Guarantee.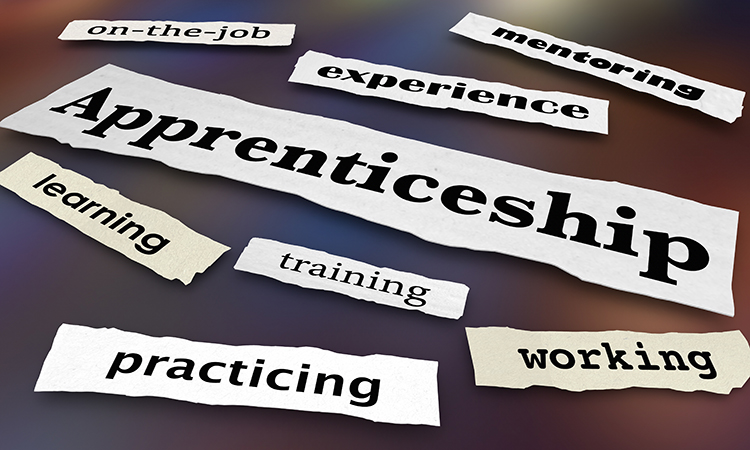 The financial impact of the COVID-19 pandemic means that apprenticeships in Scotland are down by 75 per cent year on year, and, according to the Scottish government, the unemployment rate of 16 to 24-year olds could increase to more than 20 per cent because of the impact of coronavirus.
To help combat this, ScotRail has announced that it is setting ambitious targets in its Early Careers strategy. Currently, the rail franchise employs 22 apprentices, but the objective is to increase this tenfold by 2025.
ScotRail is also set to offer a clear career pathway with opportunities for existing staff to take advantage of new and innovative early careers programmes, and the company will engage more extensively with Scottish schools in each of the mainland local authority areas. This includes plans for enhanced placement partnerships and graduate and intern programmes.
Neil Archibald, ScotRail's Head of Strategic Workforce Planning, said: "We need to increase the numbers and broaden the scale of apprenticeships that we offer. The skills aren't just about working on trains. Often, the apprentices go off into a number of roles that could be very different to the programme that they went through. Past apprentices are now working in our social media team, in our HR department and in management roles across the organisation. I want ScotRail to be seen as an employer of choice for young people and to change the perception of the company when young folk are looking for employment."
ScotRail is also supporting the Young Persons Guarantee, which was launched in November 2020 to help to protect young people from the economic impacts of COVID-19.
Its aim is that all 16 to 24 year-olds in Scotland will be either in paid employment, education, an apprenticeship or training programme, or engaged on a formal volunteering or supported activity programme within two years.
Suzanne Sherry, ScotRail's Early Careers Manager, said: "The Young Persons Guarantee is about supporting young people with opportunities that help to keep them in education or work. Scotland's employers are being asked to support the Guarantee in up to five different ways, and ScotRail is proud to announce our commitment and support. We plan to provide this support through offering opportunities in apprenticeships, work experience and volunteering. ScotRail is looking forward to working with the Scottish government, its partners and other employers to provide the best opportunities that we can for our most affected young people, particularly following the COVID-19 pandemic."
The Scottish Economy Secretary, Fiona Hyslop, said: "Apprenticeships are a key part of our work to support our young people, who have been some of the hardest hit by the pandemic. The Scottish government is committed to helping our young people, and we have dedicated £25 million to increase apprenticeship opportunities in response to COVID-19. Not only do these valuable opportunities provide essential experience to progress, they are also hugely beneficial to our employers and businesses. Apprenticeships are also a crucial aspect of our Young Person's Guarantee, which, since November 2020, has created around 18,000 opportunities for people aged between 16 and 24 to help them into work, education or training. I want our young people and employers to know that we support you and will continue to do all we can to build a strong economic recovery for Scotland."