Angel Trains to support the development of Scotland's hydrogen train
Angel Trains has extended its support for the delivery of Scotland's first hydrogen-powered train by partnering with Arcola Energy and its industry consortium partners on the project.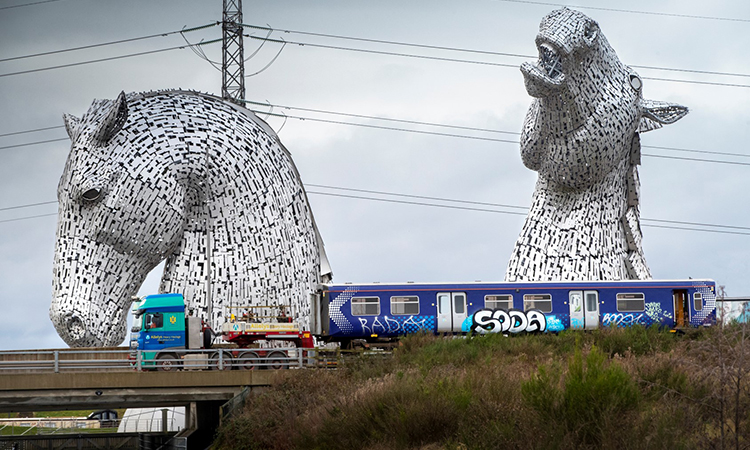 Credit: Arcola Energy
Angel Trains, one of the UK's leading rolling stock asset managers, has announced it will partner with Arcola Energy and its industry consortium partners in delivering the Zero Emission Train project, providing rolling stock expertise and an over £500,000 investment in green hydrogen refuelling infrastructure.
Angel Trains will extend its support – which, to date, has included technical advice, parts and equipment – to involve technical, commercial and sustainability expertise in the collaboration with hydrogen integration specialist Arcola Energy and its rail industry consortium partners.
The project will deliver Scotland's first hydrogen-powered train, offering a zero-carbon alternative to the country's rail network. The Transport Scotland, Scottish Enterprise and the University of St Andrews/Hydrogen Accelerator-backed project will see the demonstration of a deployment-ready hydrogen-powered train during the 2021 United Nations Climate Change Conference (COP26) in November 2021.
Malcolm Brown, CEO of Angel Trains, said: "We are proud to be partnering with Arcola Energy and its consortium partners to offer our technical support and expertise on this ambitious project. The project will enable cleaner and greener travel, bringing us one step closer to reaching the government's net-zero target. We are excited to extend our involvement in this innovative new venture and look forward to collaborating with our industry partners, Scotland's universities and government to accelerate the decarbonisation of the rail industry."
Angel Trains will offer industry insights into traction options for new, as well as converted, rolling stock and has provided funding for a flexible refueller installation, delivering green hydrogen from renewable sources to support further development and testing.
Matthew Labuda, Head of Angel Trains' Customer Service North, said: "We are thrilled to be involved in this pioneering project for Scotland – it's an exciting opportunity for us to work with our industry partners and support Scottish innovation. At a time when the world's focus will be on COP26 in Glasgow, the new Scottish Hydrogen Train will bring cutting edge technologies to life, whilst enhancing the passenger experience and progressing the government's green agenda."
"We have very much enjoyed working with Angel Trains on the project and are delighted that they have chosen to deepen their collaboration with Arcola Energy and our partners," said Ben Todd, CEO of Arcola Energy.  "As a leading rolling stock asset manager, Angel's involvement will support the project's ambition to be the first zero-emission train offering a holistic and sustainable well-to-wheel perspective."
The industry consortium led by Arcola Energy was formed in response to an opportunity created by the Scottish government to foster rail innovation and supply chain development as part of the country's decarbonisation strategy.
John Irvine, Professor at the University of St Andrews and Chair of the Hydrogen Accelerator, who are overseeing the train's legacy as a development platform, said: "The Scottish Hydrogen Zero Emission Train project is a great example of the collaboration that we aim to foster. In order to scale-up the deployment of zero carbon and zero emission technologies, it is imperative that commercial organisations who are making decisions about long-term assets are informed and motivated to make the right decisions for the future – it is both encouraging and very welcome to have Angel Trains actively engaging in this project."