ÖBB purchases 21 additional Desiro ML trains from Siemens Mobility
ÖBB continues to expand its existing commuter and regional train fleet, with an additional order of 21 four-car, state-of-the-art Desiro ML trains from Siemens Mobility.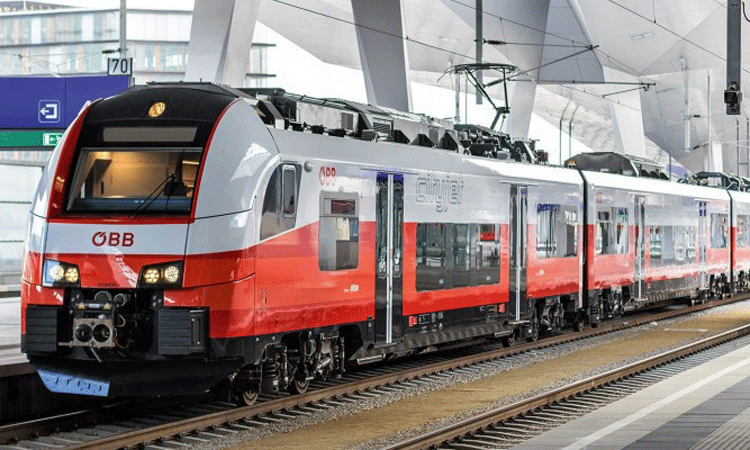 Credit: Siemens Mobility
The Desiro ML multiple-unit trains are approximately 100m-long with eight entrances to enhance passenger comfort for local and regional journeys. The trains will be equipped with the modern train control system European Train Control System (ETCS) and are planned for service in Austria's western state of Vorarlberg.
As of August 2021, more than 540 Desiro ML trains from Siemens Mobility in both three or four-car versions have been sold worldwide. In Austria alone, there are more than 180 three-car trains of this modern and proven series from Siemens Mobility already successfully operating. In addition, the four-car version of the Desiro ML, ordered for Vorarlberg, has already been approved for operation in Austria and Germany. 
Albrecht Neumann, CEO of Rolling Stock at Siemens Mobility, said: "The Desiro ML is an internationally tested and proven regional train that provides the highest level of passenger comfort and satisfaction. We will now further adapt the train to meet ÖBB's latest customer requirements and build the new fleet in our usual excellent quality and in record time."
The Desiro ML trains planned for Vorarlberg will have a total of 290 seats and space for two wheelchairs. During the summer seasons, the trains will offer sufficient space for bicycles and in the winter months ski racks will be equipped.
Lastly, passengers will experience a high level of comfort due to a number of technical innovations including: a digital passenger information system, air conditioning, Wi-Fi service, and easier barrier-free accessibility through the eight doors, equipped with extendable ramps.