Eversholt Rail awards £10 million Class 375 modification contract to LSER
Eversholt Rail announces £10 million contract that has been awarded to London & South Eastern Railway Limited (LSER), with aims to modify and develop its fleet of 112 Class 375 electric trains.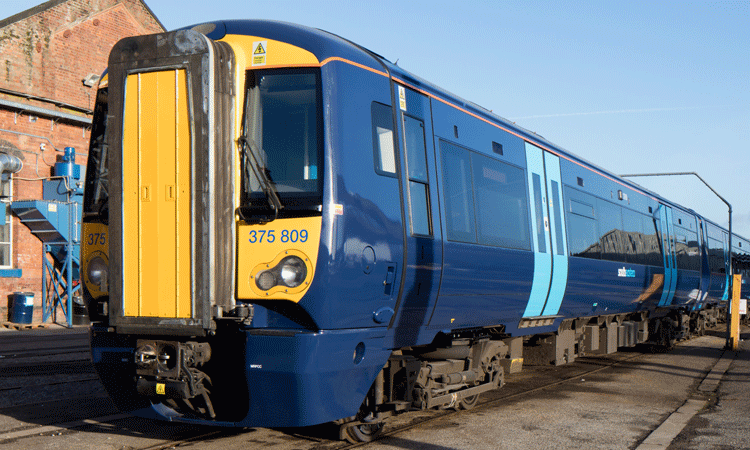 Credit: Eversholt Rail
The programme will commence in August 2021 with design work. The first unit upgrade will take place in December 2021 at one of LSER's Depots, with the programme anticipated to be completed in Q4 2024.
The scope of work will deliver the franchise committed obligations and it will improve the fleet with several system upgrades. Works include replacing the existing lighting with LED lights, as well as introducing new at-seat USB charging and energy meters.
A trial bio-reactor toilet system is also being fitted to one vehicle to upgrade the existing toilet. These trials of the new bio-reactor toilet will take place over the course of two years.
Paul Sutherland, Client Services Director at Eversholt Rail said: "This contract continues to build on our strong relationship with LSER. The Southeastern fleet is a key fleet for Eversholt Rail and this package of upgrades continues Eversholt Rail's commitment to investing in and improving the travelling experience for customers in the Southeast."
"We are very pleased to be working with our Eversholt Rail and LSER colleagues to upgrade the British-built Class 375 Electrostar fleet and ensure that the trains continue to offer reliable and comfortable service to passengers," further added, Peter Broadley, Alstom's Managing Director of Services.