Portuguese railways awards Thales with signalling modernisation contracts
Thales will modernise Portugal's railway network with new and state-of-the-art electronic signalling systems for the Cascais Line, the West Line and Santa Apolonia Station.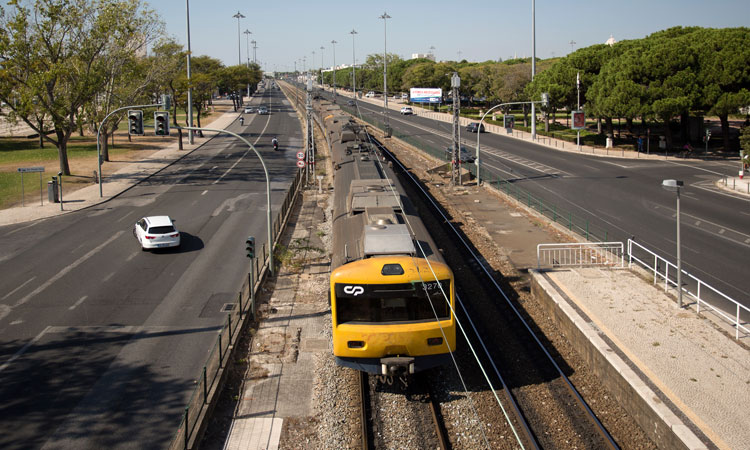 Infraestruturas de Portugal, S.A. (IP) is taking another important step in the continuous modernisation of the Portuguese railways by awarding to Thales with three new contracts for the modernisation of the signalling systems along the Cascais Line, the West Line (between Meleças and Caldas da Rainha stations) and Santa Apolónia Station in the Lisbon region.
Cascais is one of the most important commuter lines in the Lisbon Metropolitan Area, playing an important role on passengers' mobility, serving a dense urban area and an extremely important touristic zone.
Santa Apolónia is one of the main intercity terminus stations in Lisbon and one of the most iconic and relevant spots of Portuguese railways.
The scope of these three contracts includes the supply of the new electronic interlocking PIPC G3 (Generation 3), ETCS Level 2 on the Cascais Line, new train detection system (track circuits), point machines, level crossings and power supply system, in line with the solutions already being deployed in the Portuguese railway network by Thales. Thales will be responsible for the design, validation, supply, installation, testing and commissioning, safety, civil works and 10 years of maintenance.
Thales is very pleased to further support IP by contributing towards its ambition to facilitate the connection of people and goods, to deliver safe, comfortable seamless travel.
Thales has been a key player in the Portuguese railways infrastructure modernisation programme for many years, starting with Infraestruturas de Portugal (at that time named CP and then REFER) in the early 1990s, with the introduction of new electronic Interlocking systems and state-of-the-art telecommunications and passenger information and comfort systems.
Additionally, Thales was also responsible for the design and implementation of the new Lisbon Operational Control Centre, which today covers 70 per cent of Portuguese rail traffic and played a significant role in transforming Portugal with the introduction of ETCS Level 2 on the Beira Alta Line and in the International South Corridor (Évora-Elvas-Caia), defining thus a new important step within the history of the national railway.
With its long-time expertise and diverse skilled employees, Thales has been able to establish itself as the leading supplier of modern signalling and telecommunications technology for the Portuguese railway network.
Related organisations
Related regions