Hitachi Rail reduces carbon emissions by 30.5 per cent in 2020-2021
The global transport company, Hitachi Rail, has announced that is has achieved a major reduction of 30.5 per cent in carbon emissions for 2020-21, despite the impact of COVID-19.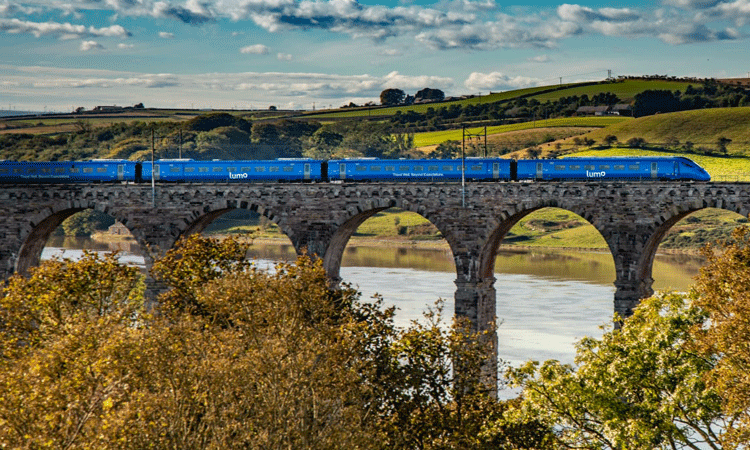 Credit: Hitachi Rail
Hitachi Rail has announced that it has delivered a 30.5 per cent cut in carbon emissions for 2020-211. The global transport company achieved the major reduction, even after the impact of COVID-19 was neutralised, primarily by improving energy management activities and higher use of renewable energy.
The news comes as the firm launches its new CSR & Sustainability report (2021). The company's first fully global integrated analysis of its sustainability activities details how it continues to reduce its carbon emissions from its activities and improves transport around the world, as part of its wider Decarbonisation Strategy.
Looking to the future, the report sets a direction of travel for further reductions of CO2. An important part of the plans is the Sustainable Facility programme that includes: investment in solar PV at facilities, 100 per cent renewable energy purchase agreements, increasing access to EVs for staff, and circular economy principles to reduce waste.
Through continued action to cut CO2 equivalent emission, the Rail Group is helping achieve Hitachi Ltd's global commitment to achieve Net Zero by 2030 and carbon neutrality across its entire value chain by 2050.
To underline the importance Hitachi places on decarbonising society and tackling climate change it is a Principal Sponsor COP26 conference, which begun on 1 November 2021. At the conference in Glasgow, Hitachi Rail leaders will be talking to government and business leaders about its solutions to decarbonise transport; these include its world leading battery and electric trains, and Mobility-as-a-Service (Maas) solutions to make public transport more attractive.
Andrew Barr, Hitachi Rail Group CEO said: "This cut in CO2 by almost one-third shows that we're really serious about reducing our environmental impact. We're putting our Decarbonisation Strategy at the heart of our business and investing to deliver it.
"Hitachi Rail is on an important journey to become a climate change innovator. This means decarbonising our immediate business, as well as working with our customers and suppliers to deliver attractive low carbon forms of transport – modern battery or electric trains, e.g., to persuade more people to switch from cars and planes to trains."
Ulderigo Zona, Chief CSR & Sustainability Officer commented: "We're pleased that these results make a meaningful contribution to decarbonising our business, and includes all our facilities around the world. But if we want to achieve net-zero, we have more that we must do.
"I'm excited about our future global initiatives, including investments in solar panels, circular economy principles, and partnering with our suppliers and customers to decarbonise across our entire value chain."
Reference
1) The period covered by the report includes financial year 2020 – April 1, 2020 to March 31, 2021.