Hitachi to build new express trains for popular tourist destination in Japan
The new fleet of state-of-the-art express trains for Tobu Railway Co. Ltd. will operate from Tokyo to Nikko and Kinugawa.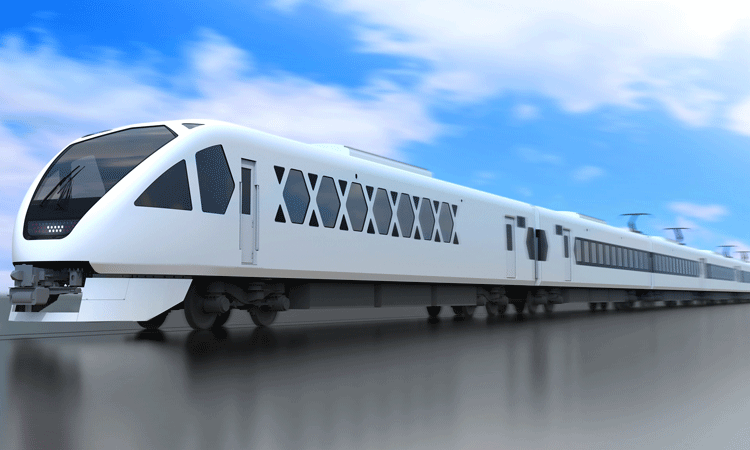 Credit: Hitachi
Tobu Railway Co. Ltd. (Tobu) has selected Hitachi Rail to provide a new fleet of express trains for its flagship service between Tokyo and renowned Nikko and Kinugawa.
The popular tourist destination, which includes natural beauty spots and the Nikko Toshogu Shrine – a world heritage site dedicated to one of Japan's most famous shoguns – attracts up to 12 million visitors each year. The new N100 express trains will improve the service from the Japanese capital and tourist spot and replace the previous Spacia 100 series, which have been operating since 1990.
The new trains are to be built at Hitachi Rail's Kasado Works and will run in six carriage formation, which includes 212 seats.
The N100's exterior design drew inspiration from the heart-warming design of Japanese traditional crafts, and the colouring comes from the noble white of the Nikko Toshogu Shrine. Inside, comfortable large swivel recliner seats and a café counter will help to meet the diverse needs of all passengers. The first N100 unit of will be put in operation in 2023.
Koji Agatsuma, Group COO of Rolling Stock, Hitachi Rail said: "We are proud to design and build Tobu's flagship express trains that will improve the service for the millions of passengers who visit Nikko and Kinugawa every year. We will work with Tobu to build a fleet of modern trains that are safe, comfortable environmentally friendly and pleasant."