Double-track project signed to improve freight operations in Indiana
A project has been signed to add 17 miles of double-track main line to improve freight and commuter operations in northern Indiana.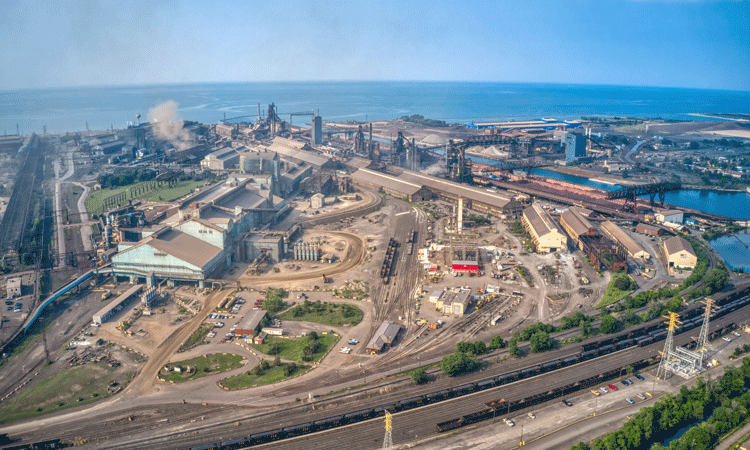 The Chicago South Shore & South Bend Railroad (CSS) and Northern Indiana Commuter Transportation District (NICTD) closed transactions on 27 December 2021 with Northern Indiana Public Service Company (NIPSCO) to add 17 miles of double-track main line to improve CSS freight and NICTD commuter operations in northern Indiana. CSS and NICTD are also parties to related land agreements that will facilitate the NICTD's double-track project. 
The $300 million, two-year undertaking will add 17 miles of second track on 25 miles of South Shore route between Gary and Michigan City, Indiana. Currently, there are about eight miles of double-track between Gary and Michigan City. This project will double-track the entire section, allowing additional passenger and freight trains to operate more efficiently. 
The double-track project funding is a combination of federal, state, and private funds. Construction is expected to be completed by April 2024. 
As part of the transaction CSS, NICTD, and NIPSCO are conducting land transfers. Today a bottleneck exists at Burns Harbor where CSS and NICTD trains share a single-track main line. When the double-track project is completed, CSS will be able to conduct freight switching operations north of the main line. This will allow CSS to use some of NIPSCO's now idle Bailly Generation Station (BGS) property to foster business development in Northwest Indiana. 
CSS President, Todd Bjornstad, said: "Ultimately, the upgrade and land swap will increase growth possibilities for CSS freight customers. South Shore and NICTD are committed to working closely together during the construction of the new mainline to minimise any temporary service disruptions." 
An affiliate of Anacostia Rail Holdings (ARH), South Shore operates 127 miles of line providing rail freight service between Chicago and South Bend and Chicago and Kingsbury, Indiana, with connections to all Chicago-area railroads as well as the Port of Chicago.