PKP Energetyka invest in hydrogen revolution for Polish railway
Poland's first railway traction micro-system using electrolysers is to be built thanks to tender published by the company.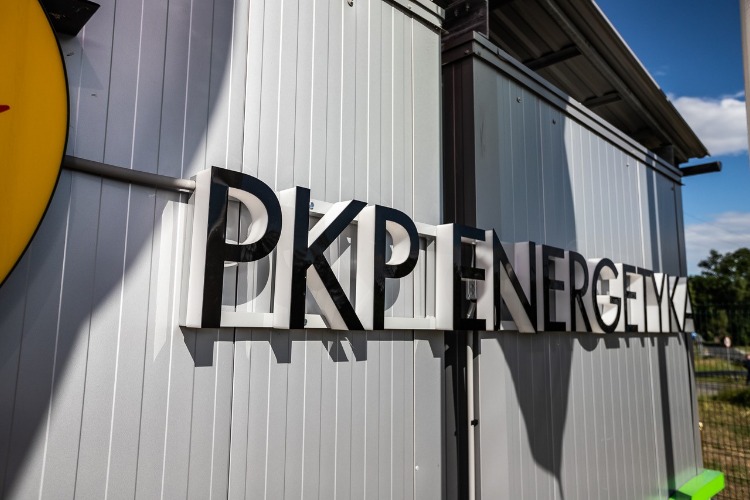 Credit: PKP Energetyka
PKP Energetyka has invested in state-of-the-art technological solutions for Polish railways. The company has published a tender for the supply of hydrogen-based energy storage system components. It will be the first solution of this kind in Poland dedicated to railways, being a significant step towards the development of railways based on renewable energy sources.
In 2021, PKP Energetyka officially launched Europe's largest energy storage facility dedicated to the railway traction system, located at the traction power substation in Garbce (the Dolnośląskie Voivodeship). At the time, the company announced that there would be further developments regarding energy storage, something that is now materialising. The company recently published a tender procedure for the supply of a set of components for the construction of a hydrogen-based energy storage system. The solution concept has been developed jointly by PKP Energetyka experts and scientists from the University of Zielona Góra led by Professor Grzegorz Benysek. According to the tender procedure documents, the hydrogen system shall work in tandem with the photovoltaic installation being built at the traction power substation in Garbce. Its main task will be hydrogen production, storage and combustion. Those hydrogen-based solutions will constitute part of the traction power substation in Garbce, which, together with the energy storage and photovoltaic farm, will create a true traction power substation of the future.
"As PKP Energetyka, we signed a letter of intent to establish a partnership for building a hydrogen economy and concluding a Sectoral Hydrogen Agreement," Director of the Research and Development Office at PKP Energetyka, said. "We also took part in signing a letter of intent to establish Dolnośląska Dolina Wodorowa (The Lower Silesian Hydrogen Valley) and, finally, we joined the Sectoral Agreement for the Development of a Hydrogen Economy in Poland. At present we are putting our declarations into practice, and we hope that the market of hydrogen suppliers, which is just at its initial development stage in Poland, will respond to our invitation."
Importantly, the hydrogen produced will be 100 per cent green, which means that it will be generated by electrolysis using solar energy. The hydrogen produced will be used to power the railway traction system. The implementation of such technological solutions can be another significant step in the development of Polish railways.
"Garbce will be home to Poland's first innovative micro-system dedicated to the railway sector, where state-of-the-art, eco-friendly solutions based on hydrogen will be used," Professor Grzegorz Benysek, Scientist from the University of Zielona, said. "That eco-friendly system will not only positively affect the stability of the railway power system but will also be environmentally friendly by producing green hydrogen."