Alpha Trains' locomotive fleet continues to grow
Alpha Trains has signed a framework agreement for additional Siemens Vectron locomotives, growing their diverse locomotive fleet.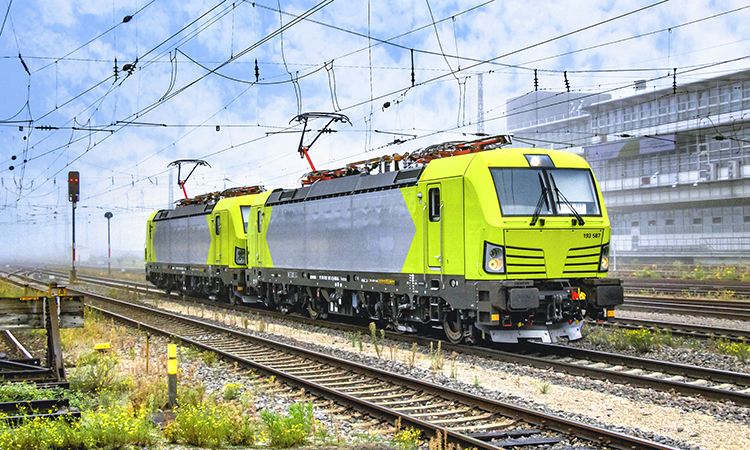 Credit: Alpha Trains
Alpha Trains have signed a framework agreement with Siemens Mobility for the purchase of further Vectron locomotives. The Siemens Vectron locomotives have been part of the Alpha Trains portfolio for over five years, this agreement means that the number of vehicles will increase to more than 50. The different country configurations of the locomotives will permit reaching customers in 18 different European countries from Central and Eastern Europe to the Northern part of Europe.
Under this framework agreement, Alpha Trains has already ordered Vectron AC as well as Vectron Dual Mode locomotives and thus has completed its portfolio of Vectron locomotives. In addition to the Vectron MS locomotives, which have a maximum power of 6.4 megawatts and a top speed of 200 km/h, Alpha Train is now equally able to offer its customers Vectron AC locomotives that can reach Scandinavia and the Vectron Dual Mode locomotive designed for freight operations in Germany using 15 kV AC lines. Under electric traction, the locomotive has a maximum power of two MW and under diesel traction, the locomotive has a power output of 2,400 kW.
"We are delighted to have entered into a framework agreement with Siemens Mobility and to continue incorporating additional Vectron locomotives in the near future," Fernando Pérez, Managing Director of the Locomotives Division of Alpha Trains, said. "This will enable us to expand our footprint in Eastern and Northern Europe while targeting a new market segment in Germany with the environmentally friendly Vectron Dual Mode locomotives."
Alpha Trains is the leading rolling stock lessor in Europe, owning more than 900 locomotives and passenger trains and offers tailor-made leasing solutions, comprehensive know-how in maintenance and vehicle repairs as well as long-term experience in the financing of new-build projects. The Luxembourg-based lessor's locomotive fleet has shown considerable growth in recent years, with more than 440 locomotives from a wide range of manufacturers, series and homologations covering a total of 22 European countries.