Zonegreen complete first depot enhancement for ScotRail
Zonegreen has installed its DPPS, the first in a planned series of depot enhancements for ScotRail, to protect staff from unauthorised vehicle movements.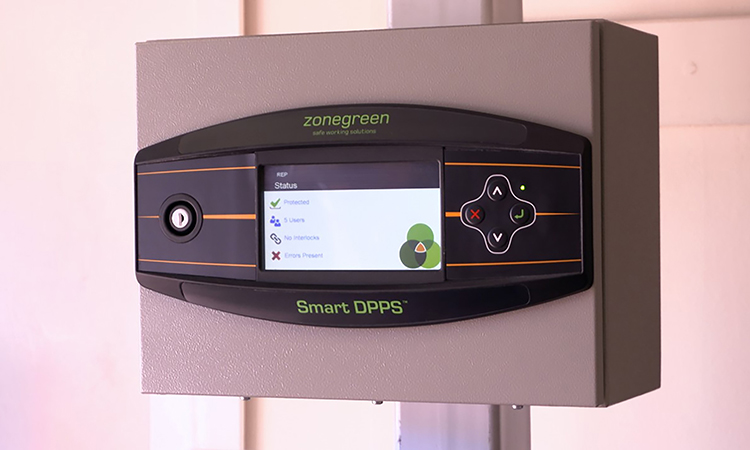 Credit: Zonegreen
Rail safety specialist, Sheffield-based Zonegreen, has completed the first in a series of planned depot enhancements for Scottish railway operator, ScotRail. The firm has installed its flagship Depot Personnel Protection System (DPPS) at Aberdeen's Clayhills facility to ensure staff are protected from unauthorised vehicle movements.
Working with project managers, CPMS, Zonegreen has replaced the existing life-expired depot protection on Clayhill's single shed road with DPPS, fitting its Network Rail approved derailers to safeguard staff. Workers log onto the system via intuitive road end control panels, which prevent the derailers from being lowered, creating a safe zone in which to work. The project is also the first installation since DPPS was independently certified to meet the hardware safety integrity requirements of SIL2. This is a measurement of performance defined by assessing the level of risk reduction the technology provides.
"We first introduced DPPS north of the border at Glasgow's Polmadie depot in 2000 and have enjoyed an excellent relationship with Scottish depots ever since," Christian Fletcher, Technical Director for Zonegreen, said. "ScotRail's commitment to improving safety standards across the country is admirable and we are looking forward to implementing its vision. Our flexible system can be adapted to the unique layout of each facility and will be installed whilst they remain operational, minimising disruption."
By automating safety procedures and removing the margin for human error, DPPS creates a safe working environment for rail depot personnel. It provides audible and visual warnings of train movements, which can be controlled efficiently by staff with higher levels of authorisation from its road end panels.
Situated on the Denburn Valley line, just south of Aberdeen station, the Clayhills depot is used by ScotRail to maintain and stable long distance locomotives, including its class 43 high speed trains