Alliance 4F express concern about underinvested French rail freight
With the worsening energy crisis, Alliance 4F have expressed concern that the French rail freight industry is going to suffer disproportionately when compared to road freight.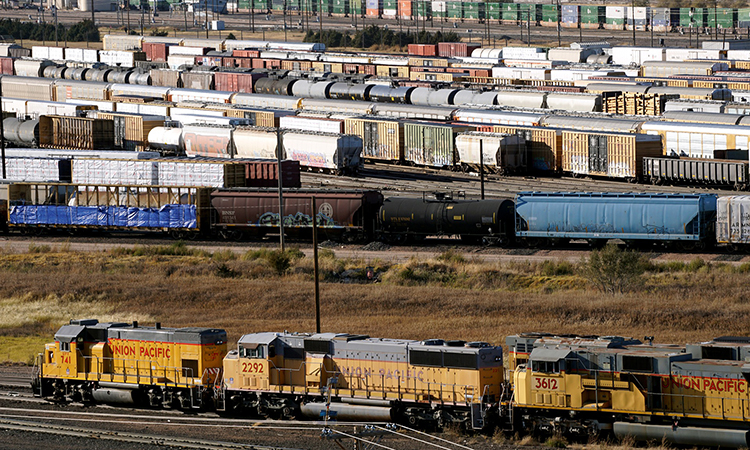 Credit: Alliance 4F
Alliance 4F (Fret Ferroviaire Français du Futur), an organisation which brings together companies in the rail freight and combined rail-road transport sector in France, is concerned about the consequences of the energy crisis on its activity.
Faced with the rise in energy prices, reinforced by the context of the war in Ukraine, the government has put in place a resilience plan for individuals and professionals. However, Alliance 4F argue that for the time being rail companies remain forgotten by these measures, with the rail freight sector suffering from the general increase in energy prices. With a weighted average increase in the kilowatt-hour price of 70 per cent, the sector estimates that the energy crisis will cost it €55 million this year. This represents almost a third of the annual amount of aid to operators for the revival of rail freight. This is why the sector has requested short-term aid of €55 million, so as not to reduce this recovery plan to nothing.
In September 2021, the French government announced an investment of €170 million per year to strengthen rail freight as part of the recovery plan. A historic financial effort, after years of under-investment, which the energy crisis threatens to wipe out, even though rail transport is an asset for the ecological transition, transporting goods by rail emits nine times less CO2 than same route by road and 50 times less than the plane, and consumes six times less energy.
"The government massively supports road transport, it is inconceivable that rail freight does not benefit from comparable measures", Franck Tuffereau, Coordinator of the Alliance 4F, said. "Rail transport has shown how useful it is to everyone and to all territories, the energy crisis should not erase all recent efforts."