LNER appoints first female Engineering Director
London North Eastern Railway have appointed Dr Linda Wain as the new Engineering Director, the first female to take the role.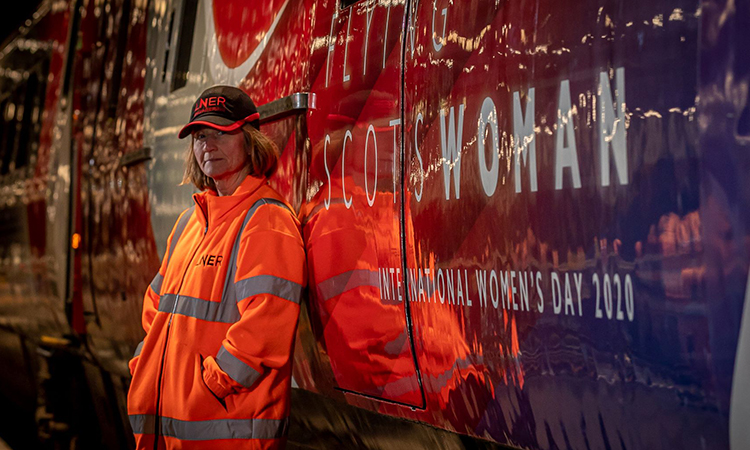 Dr Linda Wain, LNER's New Engineering Director. Credit: LNER
London North Eastern Railway (LNER) has announced the appointment of Dr Linda Wain to the role of Engineering Director. Dr Wain, who has been Head of Engineering and Assurance at LNER for five years, will oversee all aspects of LNER's fleet, future procurement, and major engineering projects such as the adoption of digital signalling to ensure customers receive the world-class, punctual service that customers expect from LNER.
"I'm delighted to be taking up the role of Engineering Director at LNER, and in doing so following in the footsteps of many great people who have worked in the business in the past," Dr Linda Wain, new Engineering Director for LNER, said. "Ensuring that our fleet is well maintained and is constantly improved to take advantage of new technology is incredibly important as we look to deliver an exceptional experience to our customers. I'm also pleased to be the first female Engineering Director at LNER and I hope to use my position to challenge perceptions and encourage more young women to consider engineering as a worthwhile and rewarding career."
Dr Wain brings with her 30 years of experience in various roles in rail, in engineering, reliability improvement, fleet and depot management. She has previously worked at the Royal Air Force and Ford Motor Company.
"Linda is already an incredibly inspiring leader within our business and I'm confident that she will use her considerable expertise to successfully drive forward our exciting portfolio of engineering projects," David Horne, Managing Director at LNER, said. "She brings a huge amount of passion and energy to her role, and I am delighted she will be leading our Engineering team."