NS begin a tender for new Sprinters
NS have started a tender for new Sprinters which will be invaluable as passenger growth in the Netherlands is expected to significantly increase over the coming years.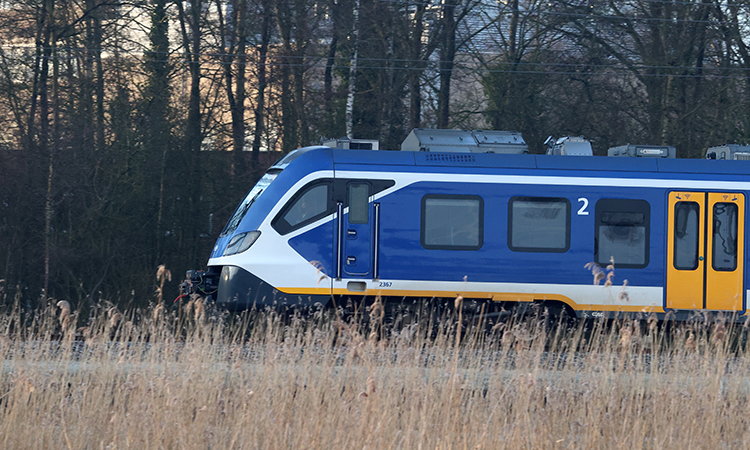 Netherlands railways (NS) has started a European tender for a new 'Sprinter' trains. The new trains are going to be vital for NS as they respond to the expected growth in passenger numbers in a few years' time and to prevent a shortage of trains. NS wants a comfortable and accessible train that can be used as a Sprinter; fast acceleration and braking and suitable for speeds of up to 160km/h. They are also investigating whether the new Sprinter can also serve as an Intercity train. It is hoped that the new Sprinter will enter passenger service from the end of 2027. 
"We are now at about 80 per cent of the number of travellers before the Coronavirus pandemic," Roel Okhuijsen, Director of New Equipment at NS, said. "Nevertheless, we are already looking at the long-term; we expect significant passenger growth towards 2030. Since it takes years before a new train can run, we must now prepare for the future and start the tender process."
NS has started the first phase of the tender – the so-called Request For Information (RFI). The purpose of this is the selection of possible suppliers. The conclusion of a contract and thus the decision to make the final purchase is expected at the beginning of 2024.
NS will be looking for a train that is spacious and has a bright interior, has wheelchair-accessible toilets, on-board Wi-Fi, travel information screens, sockets and USB connections in all compartments, comfortable seats, and a single-storey sliding step for better accessibility. The tender concerns a first basic order consisting of between 8,000 and 18,000 seats. The final number of trainsets for this basic order will be determined in the following phase. In addition, NS would like to be able to place additional orders for similar trains, including ones that can operate to Germany or Belgium. 
More than 185 new Sprinters from the Spanish train manufacturer, CAF, are currently running on tracks, the so-called Sprinter New Generation (SNG). NS has also ordered 99 new Intercity trains of the Intercity New Generation (ICNG) type from the French manufacturer, Alstom.