ÖBB Rail Cargo Group to expand its network connections to Turkey
ÖBB Rail Cargo Group have announced the expansion of its TransFER connections to Turkey in light of an increase in demand for transport.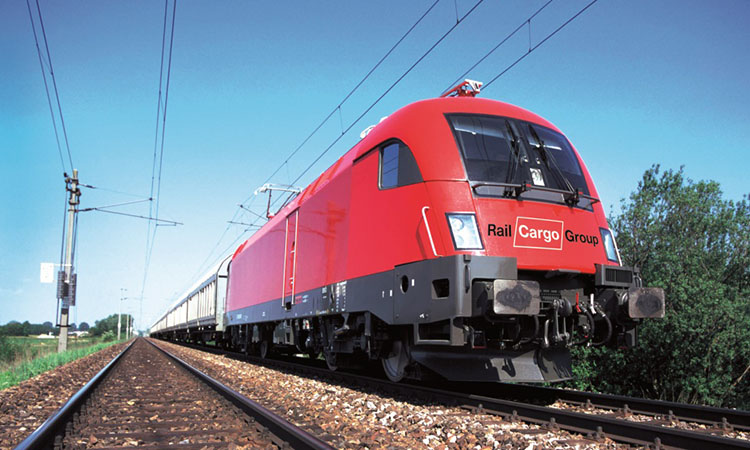 (c) ÖBB Heider Klausner
ÖBB Rail Cargo Group (RCG), Europe's second-largest rail freight logistics provider, has announced the expansion of its network in light of the increasing demand for transport to and from Turkey. The new linkages are based on direct connections, with fixed timetables and attractive transit times. These TransFER connections are particularly well suited for ISO containers, but dangerous goods can also be transported.
The new direct connection from Giengen in the east of Baden-Württemberg in Germany to Cerkezköy, which lies about 80km west of Istanbul, connects economic centres in Western Europe with countries in Southern and South-eastern Europe. From August 2022, the TransFER service will operate two round trips a week on the Giengen – Ulm – Passau – Vienna – Hegyeshalom – Curtici – Giurgiu – Ruse – Svilengrad – Kapikule – Cerkezköy route and vice versa, with antenna connections to other terminals in Western Europe and Turkey. The transit time is about seven days.
The new, direct connection from Bratislava to Istanbul will take about five days initially, with one round trip per week.  The new Bratislava–Köseköy connection links up the Asian part of Turkey with Europe through the Marmaray Tunnel. RCG is expanding its logistics offering to and from Turkey with two round trips per week and an attractive transit time of just under six days for Eastern Europe (Czech Republic, Slovakia, Poland, and western Hungary).  High-frequency TransFER connections will link up economic centres across Western Europe with the Eurasian region, with the possibility of further connections between Anatolia and Central Asia/China. These two new connections replace transits from Sopron (Hungary) to Istanbul (Turkey). RCG is also increasing its existing TransFER connections from Curtici in Romania to Istanbul in Turkey from two to three round trips per week, with immediate effect.
The new connection to the North Sea means that RCG has expanded its digital TransNET, where passengers can see the whole network of TransFER connections to and from all ports, business and industry hubs at a glance. These can be discovered under the motto "TransNET, let's play!"; the service is available in twelve languages and also lets passengers explore RCG's combinations and create new routes. After selecting the respective route, icons show which services are offered at the chosen locations.