Agreement signed between Spain and Chile rail organisations
The cooperation agreement between Renfe and Chilean State Railways (EFE) will aim to develop railway operation in Chile and the rental and sale of rolling stock.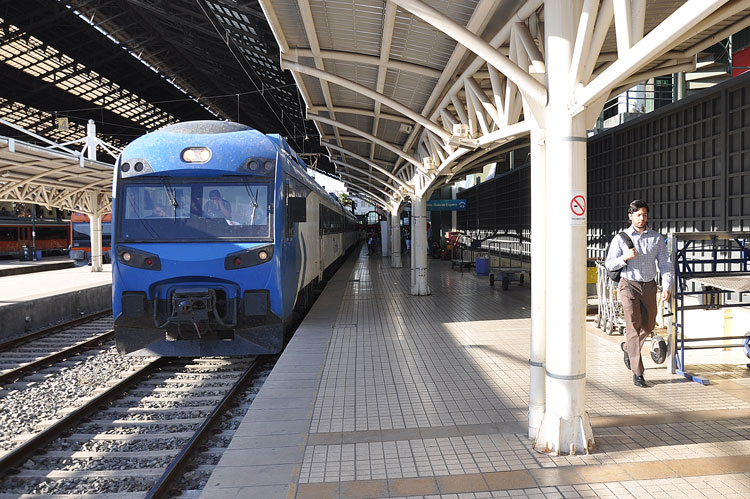 Renfe – the national passenger railway company of Spain – and Empresa de los Ferrocarriles del Estado (EFE) – the State railway company of Chile – have signed a cooperation agreement to collaborate on future projects.
Chile is a country of interest for Renfe's international activity, especially in the development of railway operation and the rental and sale of rolling stock.
With this type of collaboration, EFE reinforces its commitment to railway as a sustainable mode of transport, promoting the passenger transport service in an ambitious objective of improving the country's rail transport system.
Renfe, as a benchmark player in the sector, has established itself as a strategic ally at international level, supporting key projects to promote the railway as a priority means of transport.
The Memorandum of Understanding (MoU) signed between the presidents of both companies, Raül Blanco and Eric Martin González, includes, among others, the collaboration in the following areas:
Preparation of demand studies and/or feasibility plans for the implementation of new railway routes

Rental and sale of rolling stock

Planning, design, marketing, management, exploitation, operation and maintenance of passenger and freight rail services

Training and technical training of railway personnel.
The agreement includes the possibility of establishing a way collaborate through a passenger train rental contract (initially with diesel traction and, later, with electric traction). Additionally, the rental or sale of parts and specific equipment for train maintenance could also be included.
Related topics
Related organisations
Related regions