New station which improves connectivity between London and Kent ready to open
Thanet Parkway is scheduled to open from 31 July and it will improve rail connectivity between East Kent and London.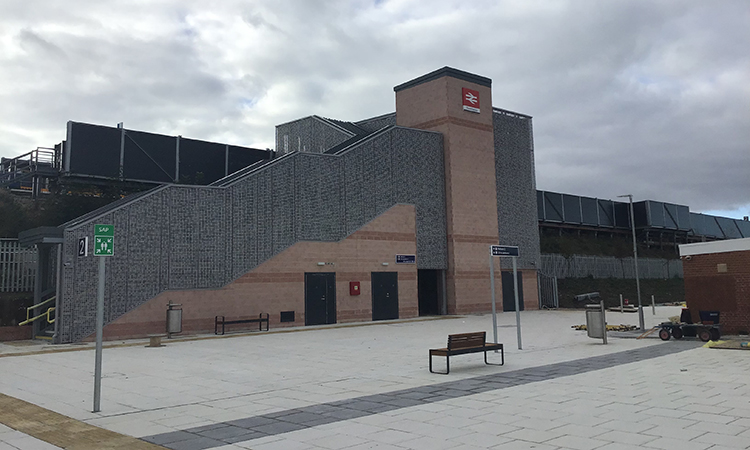 Credit: Network Rail
The new Thanet Parkway station will open to passengers on 31 July, improving rail connectivity between East Kent, London and the wider region by providing access to mainline and highspeed train services.
Located between Ramsgate and Minster, Thanet Parkway station will boost the local and wider Kent economy by supporting connections to new housing and new business and job opportunities, particularly at surrounding business parks in Thanet and Dover, as well as supporting the area's leisure and tourism industry.
The station has two 250 metre platforms that can accommodate spacious 12-car trains, offering high speed services to St Pancras International via Ashford International in as little as 70 minutes, as well as Mainline connections to London terminals and across Kent and the Medway Towns.
It will also provide connections to a wide range of leisure destinations enabling customers to visit places such as Canterbury (17 mins), Margate (15 mins), Ashford International (32 mins) and Broadstairs (10 mins).
There are a range of facilities at the station to support customers during their journeys including:
Lifts and stairs to access the platforms
Ticket vending machines
Waiting shelters
Hearing loops
CCTV
Seating
Landscaping works
Passenger help points to provide remote assistance for those who need it.
Acoustic barriers have also been installed to absorb any noise impact and provide privacy for lineside neighbours once train services start operating from the station. The station has been landscaped to enhance the surrounding environment and achieve bio-diversity net gain with new trees, shrubs, flowering grass and ivy plants.
To allow trains to call safely at the new station, Cliffsend and Sevenscore level crossings have been upgraded at the same time. At Cliffsend the current automatic half barriers are being replaced with full barriers with CCTV controlled from East Kent Signalling Centre in Gillingham. The investment is part of Network Rail's Thanet Corridor Enhancements Programme which includes upgrades to Dibleys, Ships Meadow and Grove Ferry crossings to permit line speed increases between Ashford, Canterbury West and Ramsgate.
"It's fantastic that Thanet Parkway will be opening next month, Kent's first new station in eight years," David Davidson, Network Rail's Kent Route Director, said. "The opening of this station is testament to the collaborative working relationship between our partners and Thanet Parkway will play a central role in helping boost the local economy and support tourism by providing connections to a wide range of leisure destinations."
"We're excited to begin services at Thanet Parkway, some 90 years after the people of Cliffsend last had their own railway station," Steve White, Southeastern's Managing Director, said. "Working with our partners to enable the communities on our network to thrive is important to us, and Thanet Parkway will offer a live example of what can be achieved. All day highspeed services to St Pancras and peak services to London Bridge, Cannon Street and Charing Cross will bring new opportunities to experience the area's tourist attractions as well as the many business and employment opportunities nearby."