Hitachi Rail awarded contract to maintain TransPennine Express Nova 1
Hitachi Rail have been awarded an eight-year contract worth £240 million to maintain the TransPennine Express 19 'Nova 1' intercity trains.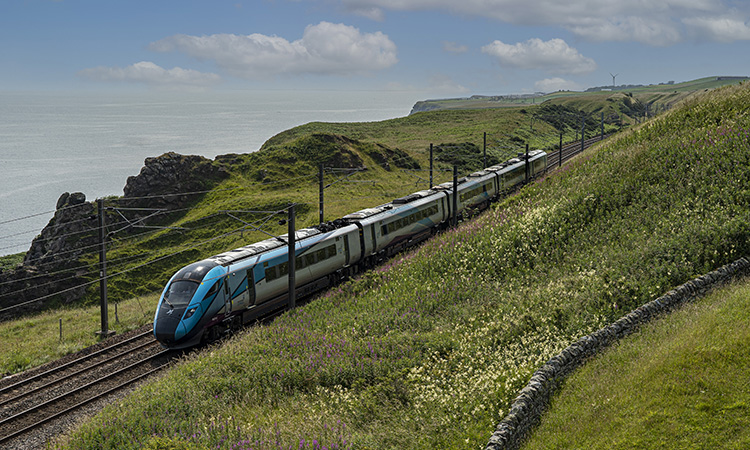 Credit: Transpennine Express/Andy Hoare
TransPennine Trains Limited and Angel Trains has awarded Hitachi Rail an eight-year contract to continue maintenance of 19 intercity Class 802 trains. The Hitachi built 'Nova 1' fleet has proved very successful since its introduction in 2019, providing an extra 161 seats per train on TransPennine Express journeys between Liverpool, Manchester, Newcastle and Edinburgh.
Hitachi has been rewarded for its impressive maintenance and reliability, with the Nova 1 fleet currently 70% more reliable than the industry average. The contract, which is worth £240 million, will help maintain over 550 jobs in depots across the North of England and Scotland, while also contributing to Hitachi Rail's £460 million gross value add that comes from UK maintenance business.
"This contract is recognition of Hitachi Rail's incredible maintenance team, and positive collaboration between TransPennine Express, Angel Trains and Hitachi Rail," Jim Brewin, Chief Director UK & Ireland at Hitachi Rail, said. "We will continue to invest and work tirelessly so the Nova 1 fleet goes from strength to strength."
"We have had a long and productive relationship with Hitachi and we are delighted to continue working together with the award of this eight-year contract extension," Paul Staples, Fleet, Safety and Service Delivery Director for TransPennine Express, said. "We rely on Hitachi as a strategic partner to help us put customers at the heart of everything that we do and ensure that our Nova 1 trains offer the best journey experience when people choose to travel with us."