New Operational Training Academy in Doncaster
New academy established in Doncaster for operational training and digital skills, teaching the next generation.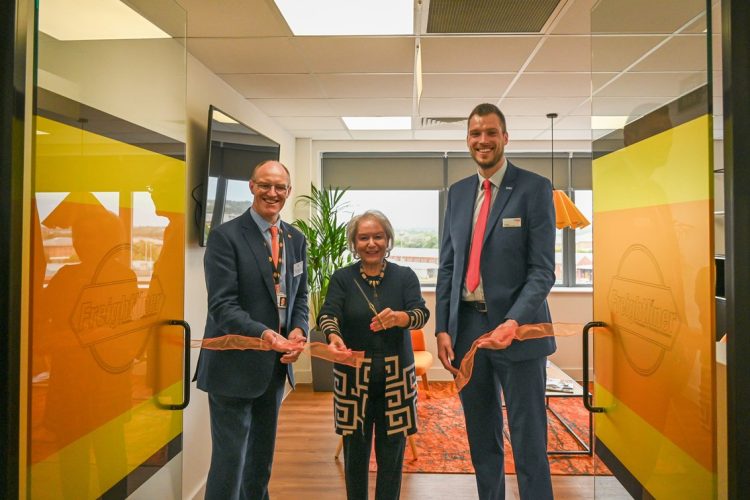 On Wednesday 27th September 2023, Network Rail and Freightliner hosted industry leaders at the official opening of its second Operational Training Academy, in Doncaster Frenchgate Centre. This academy will prepare freight train drivers for in-cab digital signalling on the East Coast Main Line – South.
"The success of ECDP depends on equipping people with the digital skills needed for 'next generation' railway operations," Ed Aker, Principal Programme Sponsor, ECDP, at Network Rail, said.
"Facilities like these provide an excellent environment for giving drivers the competence and confidence required," he added, "Freightliner continues to be an integral partner in this change programme as we progress towards a railway that is more flexible, reliable, greener and even safer."
Network Rail funded the academy as part of the East Coast Digital Programme (ECDP). This opening marks another milestone for both ECDP and Freightliner as the second location dedicated to upskilling of drivers on European Rail Traffic Management System (ERTMS) operations. The location of the site promotes Freightliner's investment in its northern operations.
"The Doncaster Training Academy's close proximity to Wabtec, where our first-in-class locomotives will be fitted with European Train Control System (ETCS) technology, epitomises our commitment to cutting-edge advancements in rail operations," commented Tim Shoveller, CEO at Freightliner Group/Genesee & Wyoming UK/Europe.
On 2nd May 2023, Freightliner opened its Ipswich Training Academy for southern employees. The opening of this new Training Academy in Doncaster ensures northern employees receive consistent levels of training.
In addition to the training, Freightliner envisions these academies as spaces for fostering connectivity and collaboration among ECDP colleagues.
Guests were encouraged to try out learning tools, including ultra-light simulators during the event. Likewise, attendees learnt more on the ERTMS programme from team members.
This new centre ensures digital operational training will be taught for the next generation in the railway industry.