Cambrian Railway Partnership collaboration with Rail Safe Friendly
Cambrian Railway Partnership have partnered with Rail Safe Friendly to create a scheme teaching railway safety to children of all ages.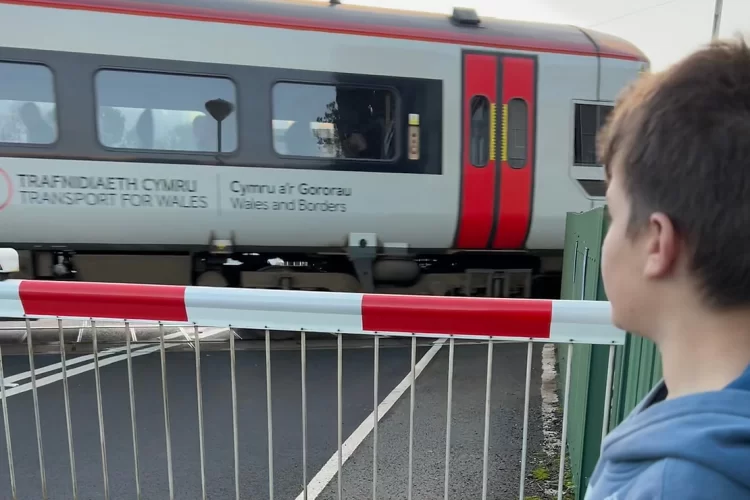 The dangers of trespassing on Cambrian railway line to be taught to school children through new programme to help save lives.
School children along the Cambrian Line will be taught the dangers around level crossings and trespassing on railway lines, thanks to a new collaboration between the Cambrian Railway Partnership and Rail Safe Friendly.
Pupils from almost 100 primary and secondary schools, within 3km of the Cambrian Line, will be taught about the dangers of trespassing on railways to raise awareness and prevent injuries.
"The Cambrian Railway Partnership sees this as a significant priority as it has the most level crossings than any other line in Wales and as a result has invested in educating children and young people in how to be safe around the railways," Claire Williams, Cambrian Railway Partnership Development Officer, said.
"We are delighted to be working with Rail Safe Friendly to deliver this programme to thousands of school pupils including youth groups such as scouts."
Rail Safe Friendly, which is run by digital education provider Learn Live, was launched in March 2023 and delivers Network Rail's video safety content directly to schools via the Learn Live Channel. Already over 1,400 UK schools are on board with the programme and industry partners from across the rail sector have sponsored and become partners in it.
"We're delighted to welcome the Cambrian Railway Partnership to the Rail Safe Friendly programme," Stuart Heaton, Founder and Managing Director of Learn Live and Rail Safe Friendly, said. "Thanks to their support vital rail safety education will be delivered directly to hundreds of children living close to the Cambrian Line."
"It is a great testament to the Cambrian Railway Partnership's investment in the communities that it serves that it is supporting Rail Safe Friendly to ensure young people are educated about the dangers of trespassing on the railway," Heaton added.
There are three levels to the Rail Safe Friendly Programme for schools to achieve:
Bronze level – A school will ensure that all pupils and teachers have watched the rail safety broadcast either live or on demand via the Learn Live channel. Schools will need to register to confirm their attendance and provide feedback after the broadcast has been viewed by the students. Schools will also need to sign up to the Switch on Rail Safety website to receive rail safety updates from Network Rail.
Silver level – To achieve the Silver level, a school will need to have completed the Bronze level and communicated to parents and carers the details of the rail safety broadcast. This can be done via newsletters, parent assemblies, school websites, social media channels or other forms of communication used by a school. The school will also be asked to promote the Switched-On Rail Safety website on their social media channels.
Gold level – To achieve the Gold level, a school will need to have completed the Bronze and Silver levels and create a rail safety video, podcast or poster with their students to promote in their school and social media channels using a brief provided by Learn Live.
Clare Williams concluded: "Rail is one of the safest forms of travel, however, safety incidents involving children still occur. This is why promoting safety on the railway is our top priority. We believe that the early engagement with young people will help prevent them taking unnecessary risks. They will be able to make smarter, more educated choices, when it comes to their safety and behaviour around level crossings and on trains."
The Partnership would also like to hear from organisations who work with children and young people Not in Education, Employment and Training (NEET) to deliver this important initiative. Please email: [email protected] to get involved.