BLS Cargo orders Siemens multisystem locomotives for cross-border services
Siemens are to provide Swiss rail cargo specialist BLS Cargo with 15 Vectron MS multisystem locomotives. The new trains will service the north-south cross-border freight corridor between Germany, Austria, Switzerland, Italy and the Netherlands. Siemens multisystem locomotives can reach speeds up to 200 km/h and have an output of 6,400 kW. Delivery will take place in […]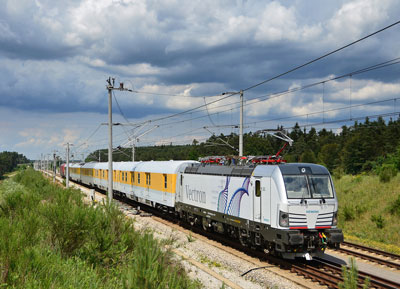 Siemens are to provide Swiss rail cargo specialist BLS Cargo with 15 Vectron MS multisystem locomotives.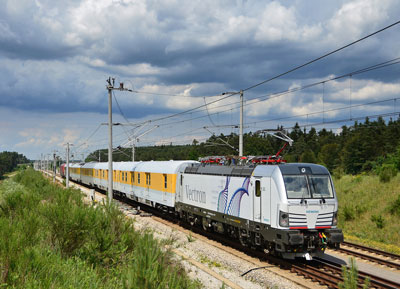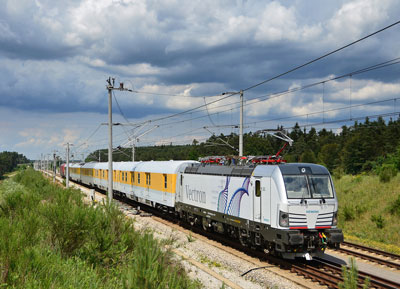 The new trains will service the north-south cross-border freight corridor between Germany, Austria, Switzerland, Italy and the Netherlands. Siemens multisystem locomotives can reach speeds up to 200 km/h and have an output of 6,400 kW. Delivery will take place in three phases, and the first locomotives are scheduled to enter service in the second half of 2016.
The Vectron can be modified with country equipment packages to cope with particular transport tasks. Thanks to the platform concept, the locomotives can be later upgraded or converted with minimal effort for operation in the various corridors.
Dirk Stahl, CEO of BLS Cargo AG, commented on the acquisition "BLS Cargo conducted comprehensive trial runs and tests of the Vectron locomotive late in 2014 in regard to its energy consumption, traction performance, multisystem controls, operability and serviceability. The Vectron's overall concept convinced us."
Jochen Eickholt, CEO of Siemens' rail business, added: "The outstanding performance of our Vectron locomotive was the decisive factor for this order. The locomotive's design is based on a forward-looking, flexible concept that not only includes comprehensive country packages for pan-European operation, but also ensures the highest efficiency for our customer across its entire lifecycle."
Related topics
Related organisations