RFI installs new computer-based interlocking signalling system
A new computer-based interlocking signalling system, designed by Alstom, has been installed by Rete Ferroviaria Italiana (RFI) at Bari Parco Nord. RFI, a member of the Italian FS group of companies, is currently responsible for the maintenance of Italy's rail network and the €7.6 million project to install Alstom's remote controlled computer-based interlocking signalling system. […]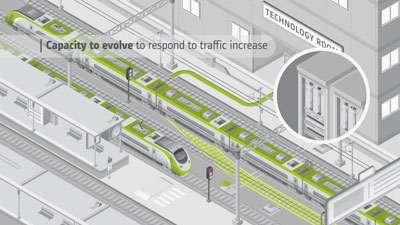 A new computer-based interlocking signalling system, designed by Alstom, has been installed by Rete Ferroviaria Italiana (RFI) at Bari Parco Nord.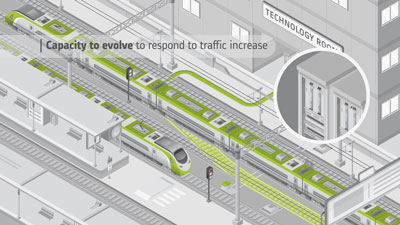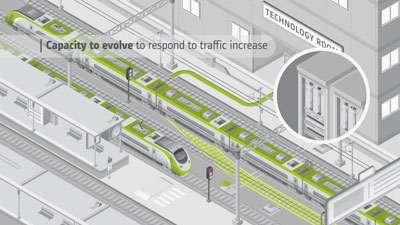 RFI, a member of the Italian FS group of companies, is currently responsible for the maintenance of Italy's rail network and the €7.6 million project to install Alstom's remote controlled computer-based interlocking signalling system. Alstom's Smartlock 400 GP is the latest generation in computer-based interlocking systems for station and line control. Smartlock 400 GP will allow operators to manage rail traffic safely in accordance with the most recent standards and regulations. Alstom state the system reduces operating costs through the full automation of route settings and direct links to station services such as passenger information systems. The fully integrated train detection system, direct interface with point machines and signals (no need for traditional signalling relays) and remote diagnostics help to reduce maintenance costs. Installation of Smartlock 400 GP can be simplified for final configuration thanks to the system's flexible design.
David Cannafoglia, Managing Director of Alstom Bologna said: "The collaboration with RFI to obtain the authorisation of the National Railway Safety Agency was a determining factor in ensuring the success of this project, which involved the implementation of a new product."
The system was developed by Alstom's railway signalling centre in Bologna and its railway signalling research and development centre in Bari.
Related topics
Related organisations
Related regions