Government takes action to sell its stake in King's Cross Central development
The UK government has begun proceedings to sell its 36.5 percent interest in the King's Cross Central Limited Partnership (KCCLP). Announced by the Chancellor in June 2015, the decision to sell the government's investment in the 67 acre redevelopment site surrounding Kings Cross station will return revenue for the Treasury in a forthcoming multi-million pound […]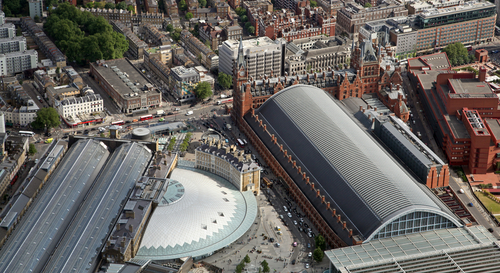 The UK government has begun proceedings to sell its 36.5 percent interest in the King's Cross Central Limited Partnership (KCCLP).
Announced by the Chancellor in June 2015, the decision to sell the government's investment in the 67 acre redevelopment site surrounding Kings Cross station will return revenue for the Treasury in a forthcoming multi-million pound deal.
The KCCLP aims to redevelop land adjacent to the station with offices, residential and leisure properties.
Launching today's sale Transport Minister Robert Goodwill said: "By selling the government's shares in King's Cross Central we are selling an asset we no longer need to keep and realising its value for the taxpayer. The sale will help reduce the deficit and by doing so deliver lasting economic security for working people."
The 67-acre King's Cross estate is being developed into 8 million square feet of mixed use space, consisting of offices, apartments, retail space, educational establishments and leisure areas across 50 new and refurbished buildings, and with 26 acres of public realm, including 10 new parks and squares, 20 new streets and 3 new bridges across the Regent's Canal.
The site is adjacent to King's Cross Station, which services 6 London Underground lines, and St Pancras Station, from where Eurostar services connect to Paris and Brussels.
Related topics
Related organisations